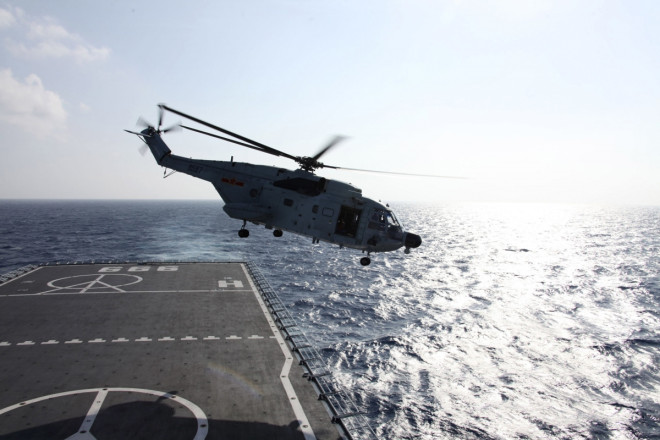 The missing Malaysia Airlines plane MH370 was reportedly spotted off the south-eastern coast of Vietnam by an oil rig worker.
According to his claims, he witnessed the crash of the plane, reports Mashable.
As per the report, in an email sent to his employer, which was acquired, confirmed, and then shared by the ABC journalist Bob Woodruff, the man says: "I believe I saw the Malaysian Airlines plane come down. The timing is right."
Vietnamese officials received email from oil rig worker who says he spotted burning object off the coast of SE Vietnam @GMA

— Bob Woodruff (@BobWoodruff) March 12, 2014
According to his description of what he saw, the plane seemed to be burning, in one piece, at high altitude while flying perpendicular to the standard plane routes that cross over the area. "From when I first saw the burning (plane) until the flames went out (still at high altitude) was 10-15 seconds. There was no lateral movement, so it was either coming toward our location, stationary, or going away from our location," he writes. The Vietnamese officials confirmed that they received the letter, but reportedly found nothing in the water.
Oil rig worker claims in employer confirmed letter-he saw the plane go down. Vietnamese say they found nothing @ABC pic.twitter.com/k8y02se9aZ — Bob Woodruff (@BobWoodruff) March 12, 2014
On Wednesday, authorities expanded the search area for the missing plane to 27,000 square miles after reports that the flight MH370, before disappearing from the radar, may have changed directions.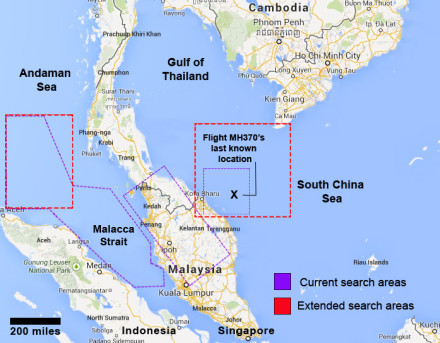 Waters between Malaysia and Vietnam were initially the prime order for search teams to look for any clues as to what may have happened to the missing aircraft that was carrying 239 people.
However, a source inside the Malaysian military said Tuesday that the plane switched directions and headed west.