Missing Malaysia Airlines Jet: Images Claim to Show Wreckage of MH370 Surface in Chinese Social Media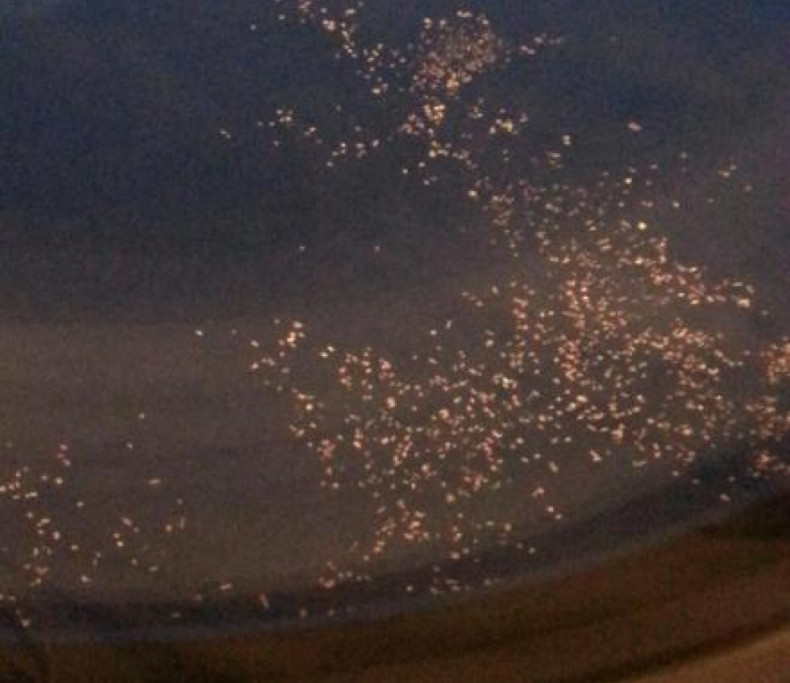 Pictures purporting to be the wreckage of the missing Malaysia Airlines flight MH 370 are circulating on the Chinese social media site Weibo.
The photographs are said to have been taken by a Chinese passenger who was travelling in a flight from Beijing to Kuala Lumpur operated by the same airlines.
The images show what appears to be debris of the mysterious flight, which remains missing more than 24 hours since it lost all contact. The pictures are said to have taken from a place nearly 90 minutes away by air from the Malaysian capital.
According to the passenger's profile from which the photographs were posted online, he works for the China Minsheng Bank in Beijing.
The banker's post says he took the images from the window when his flight was at an altitude of 11,000 metres at 06:45 on Sunday morning.
It is still unclear whether the Chinese passenger's claim of the area roughly coincides with the spot where the Boeing 777 went missing, reports the South China Morning Post.
There has been no official confirmation of sighting the missing Kuala Lumpur-Beijing aircraft or its wreckage. Jets and ships from several southeast nations continue to scour the South China Sea to trace the plane.
Meanwhile, desperate relatives of the passengers who were aboard the missing aircraft have been urging authorities to trace the passengers using their mobile phones.