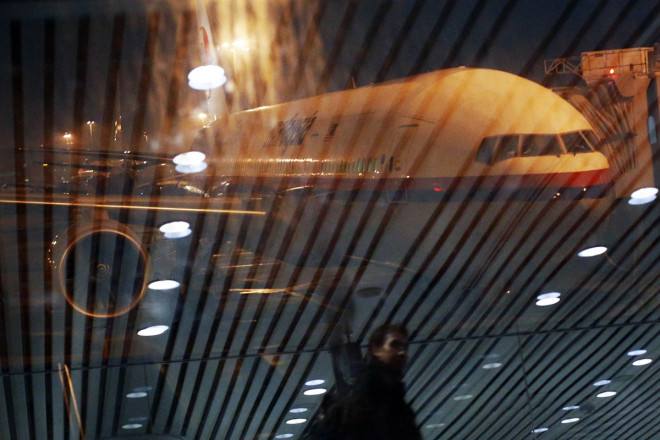 Investigators have revealed that several files in the home-made flight simulator of Captain Zaharie Ahmad Shah, who was piloting the missing Malaysia Airlines flight MH370, were deleted recently.
Malaysian authorities said the files could have provided crucial information regarding the mysterious disappearance of the aircraft.
However, police have ruled out considering the deletion as a certain sign of foul play, and insisted they are attempting to recover the data.
Revealing the information, Malaysia's Home Minister Ahmad Zahid Hamidi told a press conference: "The police had invited several Boeing 777 operators and also those who were experts in flight simulators, as well as Information Technology (IT) professionals to assist in the probe."
The minister said computer forensic experts are working 24 hours to deal with the situation.
In a later press conference, Malaysia's Defence Minister and acting Transport Minister Hishamuddin Hussein also confirmed that some data from the pilot's simulator had been erased.
Hussein said: "Local and international expertise has been recruited to examine the pilot's flight simulator. Some data had been deleted from the simulator and forensic work to retrieve this data is on-going. I would like to take this opportunity to state that the passengers, the pilots and the crew remain innocent until proven otherwise."
It was earlier reported that the flight simulator was loaded with five practice runways around Indian Ocean, pointing suspicions on the pilot.
"The simulation programmes are based on runways at the Male International Airport in Maldives, an airport owned by the United States (Diego Garcia), and three other runways in India and Sri Lanka, all have runway lengths of 1,000 metres," an unidentified investigation source told local Malay daily Berita Harian.
The report was contested later but the specifics of the report have not been denied by Malaysian officials.
Shah and the co-pilot, Abdul Hamid, have been under scrutiny subsequent to the confirmation that deliberate action was involved in the plane's diversion from its original path.
FLIGHT MH370 FACTBOX

Flight MH370 took off from Kuala Lumpur International Airport en route to Beijing at 00:41 on Saturday 8 March (16:41 GMT Friday).

About 50 minutes later, the aircraft lost contact with air traffic control.

No distress call was made.

On board, there were 12 Malaysian crew members and 227 passengers from 14 countries. That included 153 Chinese and 38 Malaysians.

Two Iranian male passengers, Pouria Nour Mohammad Mahread and Delavar Syed Mohammad Reza, were travelling on fake passports. Neither had any apparent links to terrorist groups.

No debris from the plane has been found in the international search.

Last confirmed communication with Indian Ocean satellite occurred at 08:11am, meaning plane continued to fly for seven hours after radar signal was lost.

At least 25 countries, including China, the US and Singapore, have now joined in the search for the missing plane.