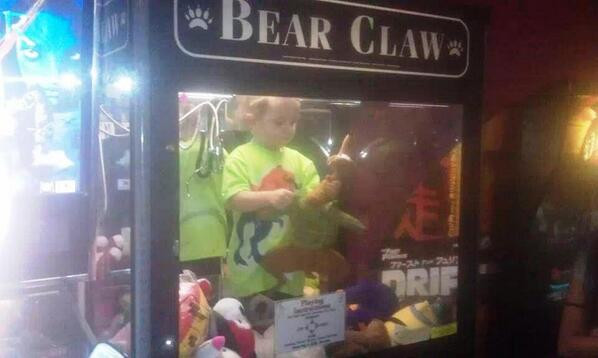 A child who was reported missing by his mother has been found safe and unharmed inside an arcade claw machine.
Police in Lincoln, Nebraska, were called when the three-year-old boy walked out of his 24-year-old mother's house while she was in the bathroom.
Employers at Madsen's Bowling Alley found the toddler inside one of their claw machines, happily playing with the toy prizes insides. It is believed the child crawled up into the machine via the prize deposit door and into the pit.
Emergency services and a vending machine company were called to free the child, who was unharmed throughout the incident.
Rachell Hildreth, who works at the bowling alley, told KETV.Com: "There were probably 25 people surrounding him and he didn't even notice anybody. He was just inside playing with the stuffed animals."
The child, who was reunited with his mother, even got to keep one of the stuffed toys as a souvenir of his adventure.
Police said they would not be taking any action against the mother.