Mississippi church raffles off AR-15 rifles as a prize days after Las Vegas mass shooting
KEY POINTS
Modified version of AR-15 was used in Las Vegas shooting, leaving 58 dead.
Oasis Church of All Nations giving two away as prizes less than a week after massacre
A church in Mississippi has been found raffling off two AR-15 rifles just a matter of days after the worst mass shooting in modern US history.
The AR-15 guns, examples of which were among the cache of weapons found in the hotel room of the Las Vegas gunman Stephen Paddock, were being presented outside an Oxford Walmart in a raffle sponsored by the Oasis Church of All Nations.
Paddock was found to have modified his AR-15 rifles with a legally purchased "bump stock" in order to fire up to 800 rounds per minute at the crowd attending the Route 91 Harvest country music festival on 1 October, killing at least 58 and injuring more than 500.
Less than a week after the massacre, Matt Sessums described his shock at seeing the guns being advertised as a prize if you paid $10 for a ticket, or three for $20.
"I see this one little girl in particular, you know, pointing to the thing about the AR-15 raffle and getting people to buy tickets," he told The Washington Post. "It just kind of blew my mind that little kids were participating in something like that."
Sessums messaged his neighbour Kris Belden-Adams as she was planning on also going to the Walmart that same day. She was also shocked at the raffle and messaged the church on Facebook to ask whether raffling off guns so soon after the Las Vegas shooting was appropriate.
She told the Post: "We have flags still half-mast for the Las Vegas shooting here in Oxford.
"I thought it was in bad taste at this time to be auctioning an AR-15, the same weapon used in Las Vegas. Or one of them."
The church said the money raised from the raffle would go towards the Transformations Life Center, a drug rehabilitation programme.
In response to Belden-Adams' Facebook message, Danny Budd, director of the Transformation Life Center, replied: "We understand your concern however, we've had a very positive response to the Ticket sell and no negative response.
"We believe in the Second Amendment and the First Amendment. For some, there would never be a right time to raffle any fire arm. We respect your concern and message."
The Oasis Church of All Nations has since deleted its Facebook page after the story broke.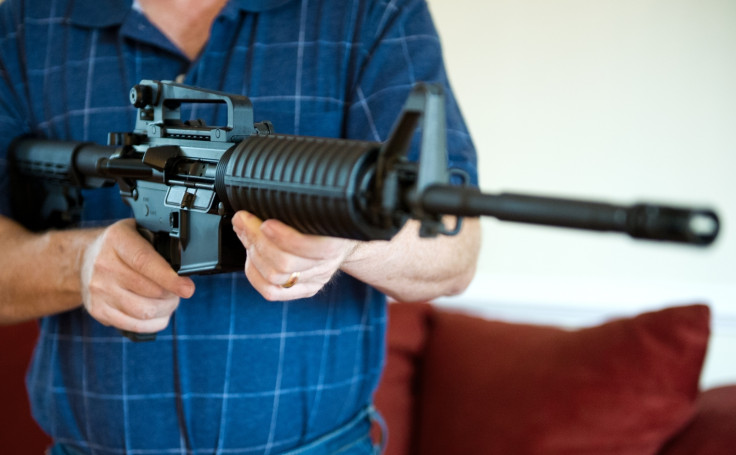 © Copyright IBTimes 2023. All rights reserved.