More than 24 hours after the worst mass shooting in US history, investigators still cannot say what possibly motivated gunman Stephen Paddock to repeatedly fire at the large crowd of people attending an outdoor music festival in Las Vegas.
At least 59 people were killed and more than 500 people injured after Paddock used a modified multiple-assault rifle to shoot at his victims attending the Route 91 Harvest Festival from the 32<sup>nd floor of the Mandalay Bay Hotel and Casino.
Paddock is believed to have killed himself before police stormed the room where he had been staying. Inside was a cache of weapons kept by Paddock, including rifles with scopes. At least two of the rifles were modified to make fire automatic, officials said.
During the investigation, guns, explosives and thousands of rounds of ammunition were also recovered from Paddock's home in Mesquite, Nevada. A search of Paddock's car also recovered a supply of ammonium nitrate, a fertiliser compound that can be used in explosives. The fertiliser was used in the 1995 Oklahoma City bombing which killed 168 people.
Despite suggestions the shooting should be labelled as a terrorist attack – with Isis coming forward with a "desperate" claim of responsibility – police said there is no evidence so far to suggest the attack was politically motivated and Paddock has no connection with any international terrorist group.
Giving an update on the investigation, Clark County Sheriff Joseph Lombardo said: "We have no idea what his belief system was. I can't get into the mind of a psychopath."
There was no note from the scene to suggest a reason for the shooting not have any pictures or videos of Paddock emerged which could explain why he wanted to murder dozens of people.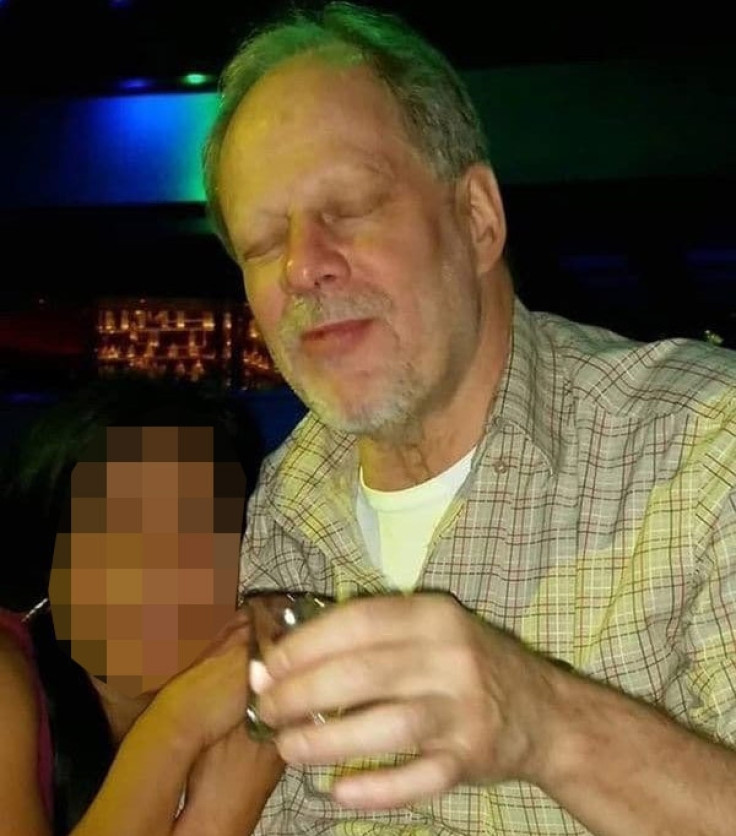 His brother, Eric Paddock, described the gunman as a millionaire property developer who was known to be a high-stake gambler. He was known to be offered free rooms at Las Vegas hotels because of his profile as a gambler.
His brother said he was also clueless as to why Paddock committed the massacre. He told the Associated Press: "He was a guy who had money. He went on cruises and gambled."
Paddock owned a number of properties in the US and abroad, including two in a Florida retirement home. Sharon Judy, a former neighbour at one of this houses Paddock bought at the Heritage Isle community, said he never discussed religion or politics.
She told the Mail Online: "He came maybe five or six times in the two years he owned the house. He said he was a professional gambler and showed me a photo on his cell phone of a slot machine that paid him $20,000."
Police said Paddock had no criminal record. Paddock did have a hunting license in Texas, where he lived for a while, as well as a pilot license.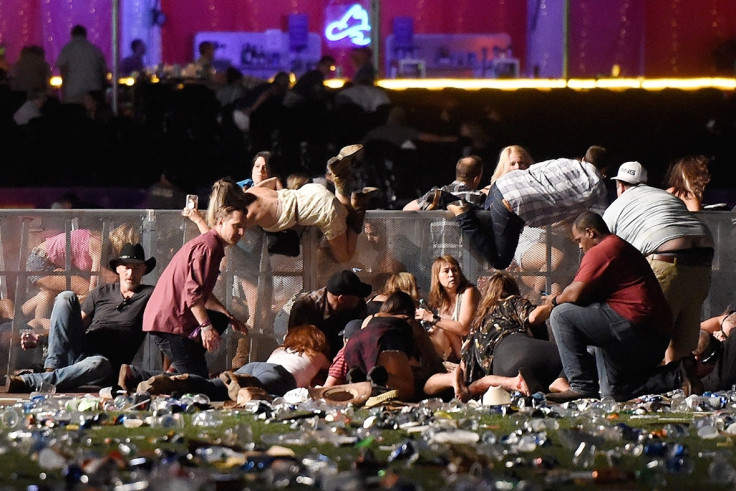 Chris Sullivan, owner of the Guns & Guitars gun shop in Mesquite where Paddock purchased his weapons, said he had cleared "all necessary background checks and procedures". He added in a statement: "He never gave any indication or reason to believe he was unstable or unfit at any time."
Isis claimed the 64-year-old converted to Islam "several months ago" but did not provide any further details or evidence for the claim.
Experts were quick to dismiss the claim from the jihadist group that Paddock was acting as one of their "soldiers".
UK-based anti-terrorism expert David Otto told IBTimes UK: "Isis is very quick to claim responsibility for its own propaganda, especially when the suspect cannot say the contrary.
"With the high amount of casualties and wounded persons, if this was an Isis directed attack the group would have done, or be ready to publish, a pre-recorded video of the suspect."
CIA spokesman Jonathan Liu told Reuters: "We advise caution on jumping to conclusions before the facts are in."