The names of the victims killed in the worst mass shooting in US history are emerging as police attempt to find a motive for the massacre.
At least 59 people were killed and more than 500 people injured after gunman Stephen Paddock opened fire on the Route 91 Harvest Festival from the 32nd floor of the Mandalay Bay Hotel and Casino.
Terrifying footage emerged from the scene of people fleeing in panic as the shooting started. More than 22,000 people were in attendance at the outdoor country music festival
While authorities attempt to uncover a motive for the shooting, having already ruled out it being terror related, tributes for the victims in the deadliest shooting in modern US history continue to come forward.
Jenny Parks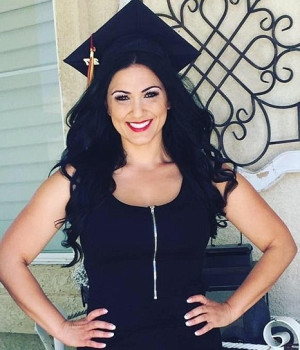 Jenny Parks, a kindergarten teacher for the Lancaster School District in California, was at the concert with her husband Bobby, who was also injured during the shooting.
She was planning to throw him a 40th birthday party next week before Jenny Parks was killed at the concert, friend Jessica Maddin said.
The couple were high school sweethearts and they have two children.
Maddin now is trying to raise funds for her friend, Bobby Parks, on a GoFundMe page. Bobby Parks was shot in the arm and hand and is awaiting surgery, Maddin said.
"It breaks my heart," Maddin said. "People go to concerts to have a good time, connect with others and escape the tragedies of this world."
Christopher Roybal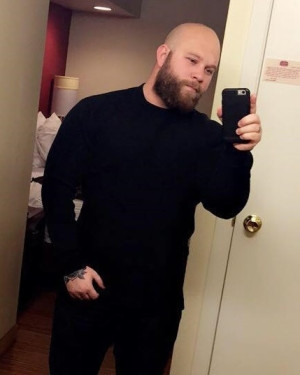 Roybal, 28, was described as jovial and fun-loving, despite experiencing intense combat during four tours in the Middle East.
"He is a guy that could always put a smile on your face ... after all the stuff he had been through," said David Harman, who founded a company that owns the Colorado gym where Roybal worked.
Roybal, 28, worked at Crunch Fitness in Corona and Riverside, California, before he moved at the beginning of the year to help open franchises in Colorado Springs.
"As far as responsibility and discipline and work ethic, there wasn't any question about him coming on board with us," said Harman, who has known Roybal for about 4 ½ years. "He was a good hard worker, a grinder."
Roybal served in Afghanistan and was coping with the loss of a friend who was killed by an improvised explosive device. Roybal adopted his friend's bomb-sniffing dog, Bella, but was devastated when she died of old age.
"That dog saved his life quite a few times," Harman said.
Roybal mentioned the dog in a July 18 Facebook post that also included a lengthy description of his experience getting shot at in combat.
He ends the post: "What's it like to be shot at? It's a nightmare no amount of drugs, no amount of therapy and no amount of drunk talks with your war veteran buddies will ever be able to escape. Cheers boys."
Stacee Etcheber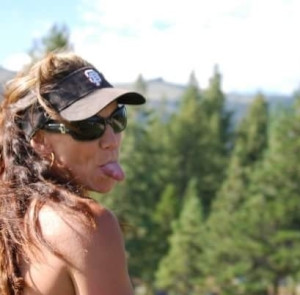 Stacee Etcheber of Novata, California, was still missing following the shooting on 2 October.
At the concert, her husband told her to hide, then to run, as he helped a concertgoer next to him who had been shot, said Al Etcheber, her brother-in-law.
Her husband, Vincent Etcheber, is a San Francisco police officer, and his training kicked in immediately when shots rang out, Al Etcheber said.
He told Stacee and the couple's three friends to protect themselves behind a nearby barrier.
Then he told them to run, just before the second round of shots rang out, Al Etcheber said. He has not heard from Stacee since, and she was not carrying an ID. "It's been a grueling 15 hours with no information," Al Etcheber said.
Stacee, 50, works as a hairdresser. "She's just a loving wife, a great mother. She's tough as nails and just the salt of the earth," Al said.
Dorene Anderson
Dorene Anderson was the second person from Anchorage, Alaska, confirmed killed in the mass shooting in Las Vegas.
Anderson's husband, John, works for the Alaska Housing Finance Corp. The CEO of that organization sent an email to employees Monday informing them that Dorene had been killed in the shooting.
Anderson described herself on her Facebook page as a stay-at-home wife and mother whose outside interest was a passion for the Alaska Aces, a minor league hockey team that recently disbanded and was sold to the parent company of the NHL's Philadelphia Flyers. She had been a member of the Aces' "Cowbell Crew."
Charleston Hartfield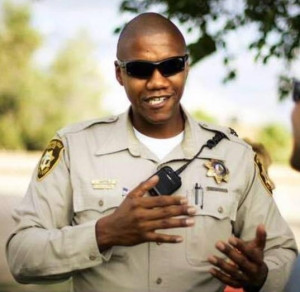 Off-duty Las Vegas police officer and youth football coach Charleston Hartfield was among those killed, two of his friends said.
Hartfield, 34, was known as a selfless, respected leader who brought out the best in his players, said Stan King, whose son played football for Hartfield.
Troy Rhett, another friend of Hartfield's through football, said he knew from social media that Hartfield was attending the Sunday concert.
When he heard about the shooting, he texted him, hoping to learn Hartfield was safe. He never heard back, and Rhett said he learned through another friend Monday morning that Hartfield had died.
Hartfield, who also went by "Chuck" or "Charles" or even "Chucky Hart," was also a military veteran and leaves behind a son and a daughter, Rhett said.
Hartfield is also listed at author of a book titled "Memoirs of Public Servant" about his time as a Las Vegas police officer.
Adrian Murfitt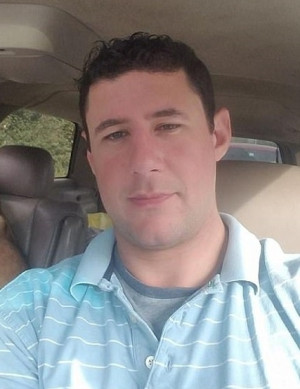 Commercial fisherman Adrian Murfitt, 35, of Anchorage, Alaska, was also among the slain, a family member said Monday.
His sister, Shannon Gothard, said the family heard from one of Murfitt's friends who was with him when he died, though they haven't received official confirmation about his death.
Asked if the family was holding out hope that he made it after all, she said, "No. No."
Gothard described her brother as a man with a hearty laugh and a former competitive hockey player who still dabbled in the game. "His whole life was always around hockey," she said.
After graduating from high school, he became a fisherman, picking up odd jobs in the offseason.
He had just come off an extremely successful fishing season when he made the trip to Las Vegas with some good friends, Gothard said.
Her brother "was happy to pay some things off and had made some really good money and decided to go out and celebrate and go to the concert and treat himself to something nice and fun," she said.
Denise Burditus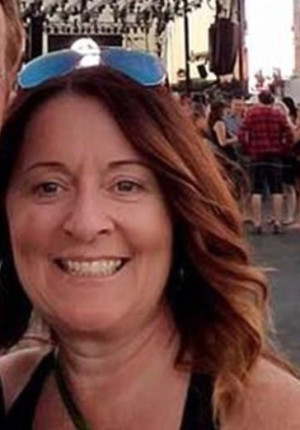 While the sun was still shining Sunday at the Route 91 Harvest Festival in Las Vegas, Denise Burditus posted a photo on Facebook of herself and her husband standing in front of the stage, smiling broadly.
Later, after news of the massacre spread, a friend asked simply: "Are you two ok????"
Burditus never replied.
MetroNews, a West Virginia-based radio network, reported that Tony Burditus wrote on his Facebook page that his wife was among the victims.
"It saddens me to say that I lost my wife of 32 years, a mother of two, soon to be grandmother of five this evening in the Las Vegas shooting," Tony Burditus wrote.
"Denise passed in my arms. I LOVE YOU BABE."
Denise Burditus' Facebook page includes a photo of her and her husband at the same festival last year. Mandalay Bay, the hotel where the gunman opened fire, is shown in the background.
Sonny Melton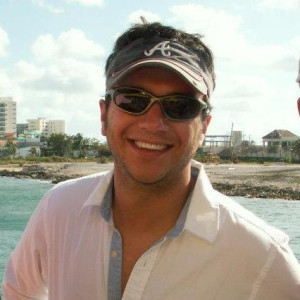 Sonny Melton, a registered nurse, died in the shooting, according to The Henry County Medical Center in Paris, Tennessee, where he worked.
His wife, Dr. Heather Melton, an orthopedic surgeon who was with him when shots were fired, survived, the medical center said.
Heather Melton told WZTV in Nashville, Tennessee that her husband "saved my life and lost his."
She says her husband was the most kind-hearted, loving man she ever met. Friend Jeremy Butler told the Paris (Tennessee) Post-Intelligencer that Melton was shielding Heather Melton from gunfire when he was fatally shot.
Lisa Romero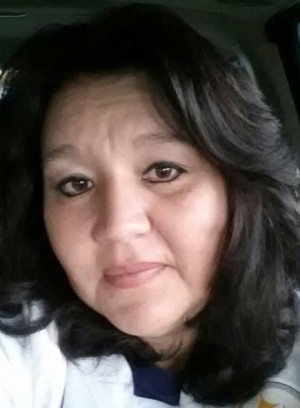 Lisa Romero, a high school secretary from Gallup, New Mexico, was an "incredible loving and sincere friend, mentor and advocate for students," the Gallup-McKinley County Public Schools interim superintendent said.
District officials confirmed to reporters on Monday that Romero, 48, died sometime after a 64-year-old man fired multiple weapons.
"Last night during the mass shooting in Las Vegas we lost one of our staff members," interim superintendent Mike Hyatt wrote to employees.
"Lisa Romero, discipline secretary at Miyamura (High School), was a victim in the shooting. Our prayers go out to her family during this tragic time."
Survivors included Romero-Muniz's husband, children and grandchildren.
Jessica Klymchuk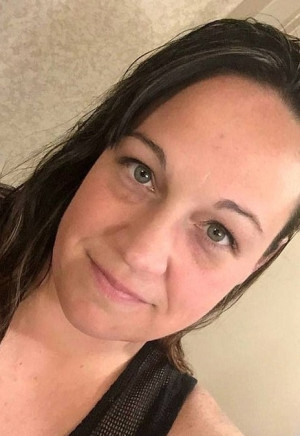 Jessica Klymchuk, 28, was an educational assistant, librarian and bus driver for St. Stephen's School, said the Holy Family Catholic Regional Division.
"The scope of this tragedy is worldwide, and we are feeling its impact here at home," the division's superintendent, Betty Turpin, said in a statement.
A post on Klymchuk's Facebook page says she got engaged in April, and was in Vegas with her fiancé.
Jordan McIldoon
British Columbia Premier John Horgan said in a statement that Mclldoon, a mechanic's apprentice, was among those killed.
"We only had one child," Al and Angela McIldoon, told the CBC. "We just don't know what to do."
Horgan offered condolences and says flags will be dropped to half-staff on the province's Parliament buildings and on government buildings in Maple Ridge.
Susan Smith
Susan Smith, 53, a resident of Simi Valley, California, near Los Angeles, had worked for the local school district since 2001 as the office manager at Vista Elementary School.
"Susan was wonderful with the kids and the staff and was an integral part of the school community here," said Jake Finch, the public information officer for the district.
"She was the hub of everything that happened at the school. If a kid is sick, she's the one calling the parents and no matter how chaotic things got here, she was always smiling."
Finch said the school district learned about Smith's death from friends who had been with her at the music festival. She said when teachers and other staff members in the district and at the school arrived early Monday morning, most of them had not yet heard that Smith was among those who were killed.
She said counselors were dispatched to the school to talk to both staff members and students and when students were told, they took part in activities such as writing letters and making cards for Smith.
"It doesn't sound like much but it gives kids something to latch on to, to make sure they felt like they were able to help in some way," she said.
She said Smith was married with two adult children, adding that Smith's love for country music was well-known.
Rachel Parker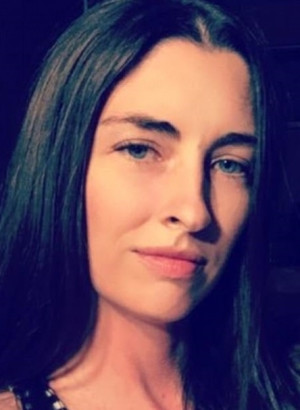 Rachael Parker, a police records technician, was shot and ultimately died in the hospital, the Manhattan Beach Police Department said.
Parker was among four department employees who were attending the Route 91 Harvest Festival while off-duty. Another suffered minor injuries.
"She was employed with the Manhattan Beach Police Department for 10 years and will be greatly missed," the department said in a statement.
Sandy Casey
Sandy Casey, a middle school special education teacher living in Redondo Beach, California, was killed in Sunday night's attack, the school district and a relative said.
"
This is unbelievably tragic and sad," Mike Matthews, superintendent of the Manhattan Beach School District, wrote in a Monday morning letter to the district. "This loss is impacting many of our staff members deeply."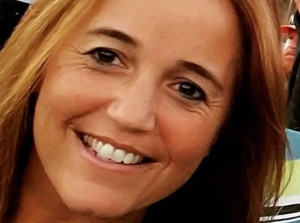 Casey, 35, is an alumna of the College of St. Joseph in Rutland, Vermont, and Assumption College in Worcester, Massachusetts, said Linda O'Leary, a cousin of Casey's mother who is acting as a family spokeswoman.
Casey was at the Las Vegas concert with her fiancé and a friend, who were not injured, O'Leary said. Most of Casey's extended family lives in Vermont, she said.
"They're receiving a lot of support and love, the best you can do with an unbelievable tragedy," she said.
The family is discussing setting up a scholarship in Casey's name.
Angela Gomez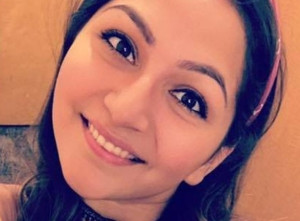 Angela Gomez graduated from the Riverside Polytechnic high school in Riverside, California in 2015.
The school said in a statement: "It is with heavy hearts that we inform you that one of the victims of the Las Vegas shooting tragedy was a 2015 graduate of Riverside Poly High School."
Gomez was described as a "fun-loving young lady with a great sense of humour" who had a "warm heart and loving spirit".
Her English teacher and cheerleading coach Lupe Avila said the school was "deeply saddened by the loss of a wonderful young woman who had her whole life ahead of her."
Bailey Schweitzer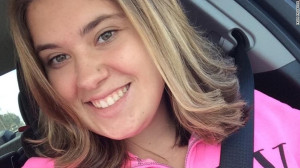 Bailey Schweitzer was confirmed as one of the victims by her father, owner of the Bakersfield Speedway.
Stacy Minnie, CHS Cheerleading Advisor said: "Bailey was a wonderful, kind person who was liked by all – students and staff. The Golden Hawk community is grieving."
She is said to have attended the outdoor concert with her mother.
Jenifer Irvine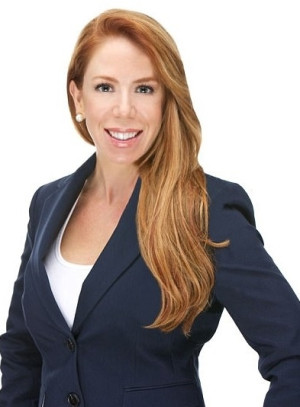 San Diego attorney Jennifer Irvine was identified as one the victims by her friends after visiting Las Vegas on holiday.
Irvine was a graduate of University of San Diego and California Western School of Law.
According to her website, Irvine was a black-belt in taekwondo, enjoyed practicing hot yoga, was an avid snowboarder, and aspired to learn indoor rock climbing and to experience sky-diving.
Her publicist said in a statement: "Remembering a dear friend & colleague whose life was cut short by an unspeakable tragedy.
"Our sincerest thoughts to those affected during this difficult time. May our unity & strength shine over the darkness."
Rhonda LeRocque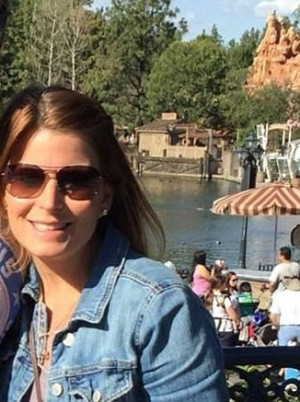 Massachusetts resident Rhonda LeRocque was confirmed as a victim of the shooting by her mother.
Priscilla Champagne told CNN: "A truly great mother, daughter, wife, aunt, sister, worker, and a good, kind-hearted friend.
"She had a great faith in Jehovah God, and had a wonderful family life. She loved Hawaii, Disney, and country music.
"She was the best of the best. She was the hostess with the mostess ... the glue who kept our family gatherings together. She will be greatly missed by us all."
Neysa Tonks
Las Vegas resident and mother of three is one of the latest victims to be identified.
Her employer Technologent said in a statement: "Technologent lost one of our own, a great mother, colleague and friend, Neysa Tonks.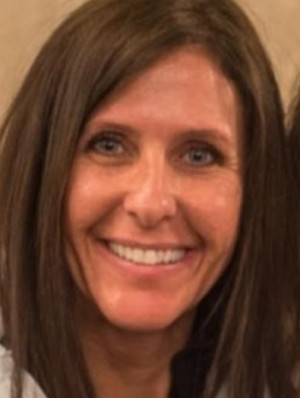 "She leaves behind three boys - Kaden, Braxton and Greysen. Neysa has brought so much joy, fun and laughter to Technologent – she will be greatly missed by all!
Please join us in keeping her family in our hearts and prayers. The family has asked for privacy during this difficult time.
A GoFundMe account has bene set up by the company to raise money for her three sons and has already raised more than $90,000.
Quinton Robbins
Quinton Robbins was the first Las Vegas resident to be confirmed as a victim of the shooting.
His aunt, Kilee Wells Sanders, wrote on Facebook to 20-year-old was "the most kind and loving soul."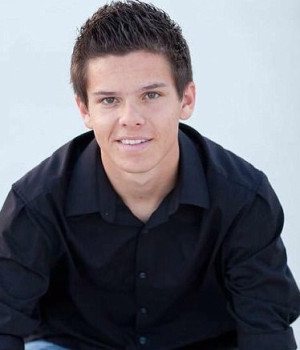 She added: "Everyone who met him, loved him. His contagious laugh and smile. He was truly an amazing person. He will be missed by so many, he is loved by so many."
Robbins studied at the University of Nevada-Las Vegas and worked as a recreational assistant at the City of Henderson.