Mo Farah's exploits at London 2012 apparently went unnoticed at a New Orleans TV station, judging by the bizarre questions one of its presenters asked the double Olympic champion.
Farah had just won the city's Rock 'n' Roll half marathon, in a course record time of one hour and 59 seconds, when WSDU presenter LaTonya Norton asked him if he had ever run before.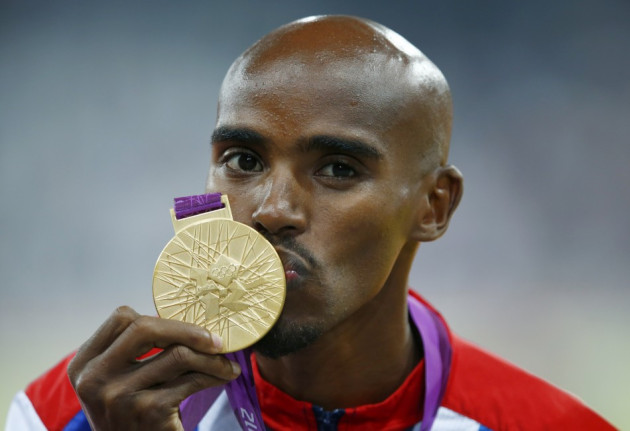 In a two-minute interview with Farah, Norton asked him: "Now, haven't you run before? This isn't your first time?"
Initially Farah was bemused by Norton's line of questioning but decided to answer them without embarrassing her. Farah said he had run a half marathon earlier but this was his first time running any kind of marathon in New Orleans.
Mistaking Farah for an amateur, the WSDU presenter congratulated him for getting his athletic career off to a "great start". She also asked him whether he had any other races planned in the imminent future.
(Courtesy: WolMoth, YouTube)
Farah's agency downplayed the incident, telling The Guardian that it was simply "a case of not knowing who they were talking to".
A producer at WSDU tried to clarify Norton's line of questioning by saying she was aware of Farah's accomplishments. He said the TV presenter merely wanted to know if he had ever run before in New Orleans.
The TV station issued a public apology to Mo Farah: "We regret our unfortunate phrasing of questions posed to Mr Mo Farah following his impressive victory in this past weekend's Rock 'n' Roll half-marathon in New Orleans and for not acknowledging his status as an Olympic champion.
"We express our sincere apology to Mr Farah and his many fans who may have been offended by our error. We hope that Mr Farah will have occasion to visit New Orleans again and that we may have the opportunity to apologise in person."
Mo Farah's victory celebration - the Mobot - at London 2012 went viral on the Internet and was also replicated by sprint sensation Usain Bolt.
After winning gold for both 5,000m and 10,000m at London 2012, the Somali-born British track and field athlete had expressed a desire to compete in marathons.