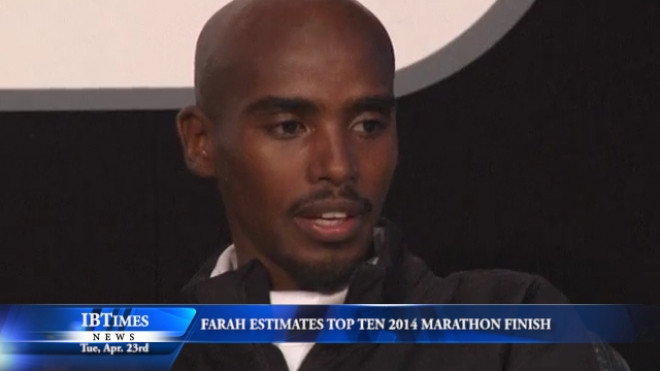 The brother of Olympic gold medalist Mo Farah has been released early from prison and now faces the possibility of deportation.
Ahmed Farah, 25, was jailed for four-and-a-half years for his part in a knife raid in Southall, West London in 2010.
He is now being held at the Dungavel detention centre in Lanarkshire, awaiting a date for a new immigration tribunal, as the Home Office decide whether to send him back to his native Somalia.
The case to deport him began in Scotland in April but collapsed due to a delay between hearings.
The news comes just a week after the athlete's other brother, Omar, was jailed after trying to break into an elderly couple's home.
The 21-year-old of Brentford, who has 15 previous convictions, was caught trying to break into the pensioners' home after visiting his girlfriend in west London.
He pleaded guilty to one count of attempted burglary with intent to steal at Kingston Crown Court last week.
He had previously spoken about the support the long distance runner, had given him, describing him as a role model.
A judge branded his criminal record 'unimpressive', although the court heard he had not committed any further crimes since he tried breaking in
Mo Farah moved to Britain from Somalia with his 31-year-old brother, but never became a British citizen.
It is thought the pair are no longer in contact. The runner's agent refused to comment on the case.