Mobile phone use at the wheel has reached 'epidemic proportions' says road charity RAC
Nearly a third of drivers admit to using a mobile phone while driving.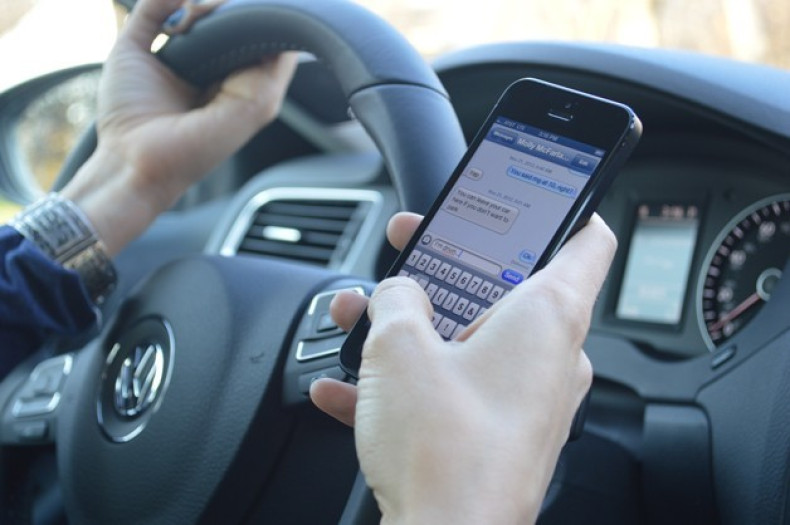 The number of people who use mobile phones behind the wheel in Britain has quadrupled over the last two years because drivers have no fear they will be caught, new research has revealed.
The study by motoring charity the RAC found the number of drivers who admitted to using a handheld mobile phone while driving increased to 31 per cent, compared with 8 per cent in 2014.
The figures also show that 20 per cent of drivers think it is acceptable to check social media on their phone when in stationary traffic, compared to 14 per cent in 2014.
Fourteen per cent admitted they had taken videos or photographs with their phones while driving. In January 2016, figures showed the number of motorists fined for driving while on the phone had fallen to 30,000 drivers compared with 123,000 in 2011.
RAC said the combination of fewer officers on the roads and more smartphones meant their use by drivers was at "epidemic proportions".
RAC spokesman Peter Williams said: "Sadly, motorists' attitudes to using handheld mobile phones while driving appear to be relaxing rather than tightening.
"This is due to the combination of our constantly growing addiction to ever more sophisticated smartphones, coupled with there being little or no fear of being caught in the act as a result of declining numbers of roads policing officers.
"Add to this the failure of successive governments to invest in a public awareness campaign to make handheld mobile phone use at the wheel as socially unacceptable as drink-driving and you can see why this illegal driving behaviour is now at epidemic proportions," he said.
National Police Chiefs' Council Lead for Roads Policing, Chief Constable Suzette Davenport said it wanted a blend of "education and enforcement", to stop phone use while driving.
"We run national operations and forces take action locally. We will continue to stress the dangerous consequences, and arrest offenders but we also need people to take responsibility for their behaviour behind the wheel and exert some social pressure on family and friends who take this risk" The Telegraph reported.
The study comes just after the sentencing of Hoden Aden who was talking on the phone when she ran over two-year-old Fahima Hassan in an Asda car park in Wembley, north west London. She was found guilty on Wednesday (14 September) of causing death by careless driving and was sentenced to 14 months in jail, suspended for two years.