Mobile World Congress is set to be the biggest week of the year for smartphone, tablet and wearable news in 2016. The annual show takes place in Barcelona and will this year see new flagships announced by Samsung and LG, plus many more handsets and accessories besides.
Although the show opens to journalists on 22 February, both Samsung and LG are holding press conferences in Barcelona the day before to reveal their newest smartphones. We will also see new products from Sony, HTC and Huawei. Here is the IBTimes UK guide to everything coming from MWC 2016.
LG
First up is LG, which will host an event in Barcelona at 2pm local time (1pm GMT) on 21 February. Here, the company will announce the new G5, a flagship Android smartphone to compete with the iPhone 6S.
LG has already revealed some details about the G5. It will have an "always-on" display, meaning the time, date and notifications such as unread messages will be displayed on the screen when the handset is asleep. We also know the always-on part of the screen will be visible through a window on the front of the phone's cover. LG claims the event will be where "play begins" – a possible clue to the G5 being aimed at mobile gamers.
The company will also announce two cheaper phones, the X cam and X screen, claimed to offer premium features at budget prices.
IBTimes UK will be attending the LG event and will bring you the news and our hands-on first impressions of the G5 right after it is announced.
Huawei
We aren't sure what Huawei will announce at Mobile World and although we know its next flagship, the P9, is on the way, the latest rumours claim it will arrive at a separate event later in the year. Annoyingly, Huawei has scheduled its press conference for exactly the same time as LG, so whatever it does announce will have to shine brighter than the G5 if it is to get its fair share of press coverage.
If the P9 turns out to be a no-show, then we hope an update to the Huawei Watch will be the star of the show. It will likely be joined by the usual assortment of mid-range Huawei handsets, plus an Android tablet or two.
Samsung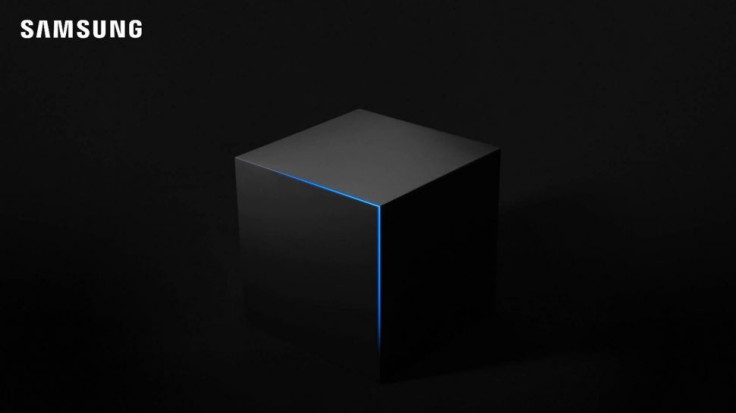 The Galaxy S7 will likely be the star of the show at MWC 2016, even though it is expected to remain similar to the year-old S6. Samsung is holding a media event in Barcelona at 7pm on 21 February where the phone will be revealed, alongside the Galaxy S7 Edge, which will have a curved screen.
Rumours claim virtual reality will play a part, with Samsung tipped to announce a 360-degree VR camera. Also expected is a sports-focused wearable based on the Gear S2 smartwatch. Some new Gear VR information would also be very welcome, perhaps including new features introduced with the new S7 handsets.
Finally, we expect to find out the release date for Samsung Pay in the UK, Spain and possibly most of Europe. A direct rival to Apple Pay, Samsung Pay lets Galaxy phone and Gear S2 owners pay for goods by tapping their device on a shop's card reader.
Sony
MWC officially starts a day after LG and Samsung's conferences. It takes place at the Fira Gran Via exhibition centre and begins with Sony at 9am local time. With the Xperia Z5 family still relatively young, we doubt any major new phones will be revealed; instead, both the SmartWatch 3 and Xperia Tablet Compact look ready for an update, especially with the latter being two years old.
HTC
It is no secret that HTC has struggled to perform in recent years. The One M7 and M8 handsets were class-leading but failed to turn unanimous five-star reviews into sales. The M9 also failed to hit the bullseye and now we are unsure if its replacement, dubbed the One M10 "Perfume" will arrive at MWC or not.
If not, then we can still look forward to new demonstrations of its Vive virtual reality headset, which IBTimes UK is booked in to play with on 23 February.
Microsoft
Despite a big push to bring Windows 10 to smartphone since its acquisition of Nokia and the Lumia name, Microsoft has struggled to make even the smallest dent in Samsung and Apple's domination of the market. But it hasn't given up just yet, as the newly announced Lumia 650 could be joined in Barcelona by a mid-range 750 and perhaps even a flagship 850. Both have been spied getting approval for sale by Chinese regulators, so their launch can't be far away.
BlackBerry
Still (surprisingly) alive, BlackBerry is expected to announce an Android version of the Passport at MWC, along with a phone called the Vienna. This will run Android and have both a touchscreen and a physical keyboard but will be much cheaper than the high-end Priv, released in late 2015.