Plans to stage the mock kidnapping of former England football star David Beckham, using a look-a-like, has been condemned as an 'outrageous publicity stunt.'
The staged simulation is set to take place during the Transport Security Expo at London's Olympia next month.
The stunt is aimed at promoting security firms, but it's feared it could endanger the former football star and his wife Victoria or spawn copycat attacks against other celebrities.
The promotional kidnapping has already been publicised online with a YouTube video. With the caption "Shock celebrity kidnapping at TRS 14" the 20 second film shows the Beckham look-a-like having a bag shoved over his head by assailants and being pushed against a wall.
When the bag is pulled off, the actor smoothes down his hair, straightens his tie and says: "Has the show started yet?"
The video finishes stating " All will be revealed at the Security Training Expo."
The supporting publicity material for the stunt staged by CrissCast, says: "World to hold its breath as English football icon 'David Beckham' is victim of kidnapping at global security event. But don't worry, because the beloved national icon will be a lookalike – although the scenario will be all too real."
The simulation will involve close protection officers, including ex-armed police, and expert negotiators demonstrating how to protect 'net high worth people'.
Princess Diana's former bodyguard Ken Wharfe, who has also advised the Beckhams on their security, has called the stunt 'outrageous.'
"It is not a good idea to use real celebrities or lookalikes. The security people involved in this have failed to realise it could encourage someone in this insane world of ours to think about kidnapping," he explained.
"You are streaming it out into an unknown community. This is a risk because we live in a world where there are fixated people. It sends out the wrong message."'
He added that security training experts CrisisCast, should have consulted the Beckhams before planning the demonstration.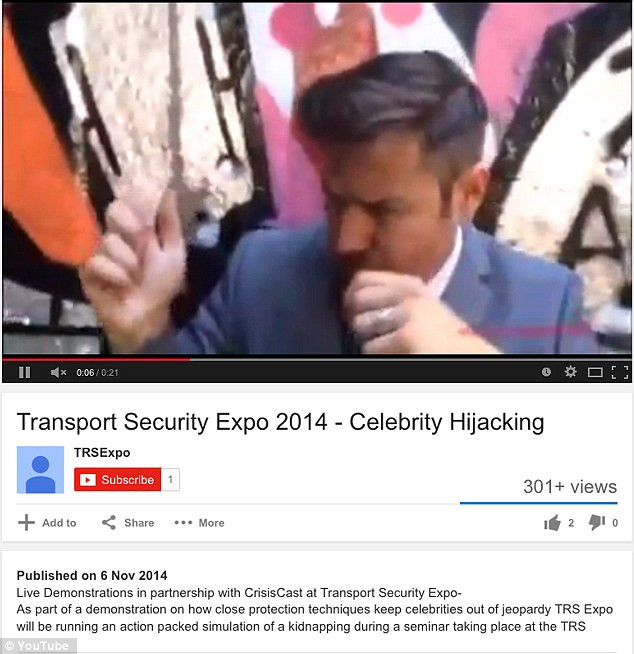 American security expert Clint Van Zandt reiterated Wharfe's concerns adding: "There are a lot of people sitting on the edge of society and sanity, and this could plant a seed in their minds. Even if they don't think,' I'll kidnap Beckham,' they may think 'I can do this with another celebrity.' "
Brian Mitchell, the founder of CrisisCast, last night rejected the criticism, saying: "It is clearly an actor, it is clearly tongue-in-cheek."
He added that the idea of using a Beckham look-alike had come from the Expo organisers. Expo organisers Nineteen Events said the stunt had a serious objective in highlighting the work and training of security teams, but was meant to be tongue-in-cheek.
In 2002, Victoria was at the centre of an alleged kidnap plot, although a case against the alleged conspirators was later dropped.
David and Victoria Beckham's representatives have not issued a comment.