MoD to be censured over failures resulting in Brecon Beacons soldiers' heat deaths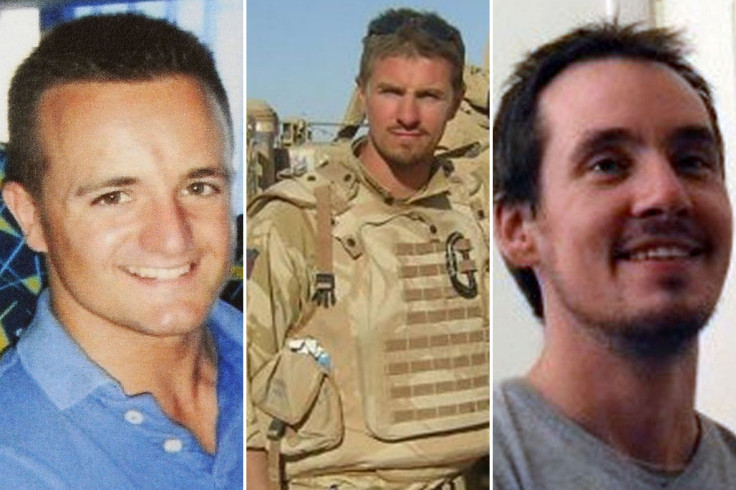 The Ministry of Defence (MoD) is to be censured in relation to the deaths of three soldiers who collapsed during a 16-mile march in the Brecon Beacons in 2013. The Health and Safety Executive (HSE) said it will issue the Crown Censure following the deaths of Trooper Edward Maher, Corporal James Dunsby and Lance Corporal Craig Roberts after they took part in the exercise in full gear on one of the hottest days of the year.
The censure means were it not for Crown immunity – meaning the sovereign or state cannot face civil or criminal action – the MoD would have faced prosecution for a "failure to plan, assess, and manage risks associated with climatic illness" during the SAS training exercise during temperatures approaching 30C (86F).
The HSE said that despite the Crown immunity, the MoD is "not exempt from its responsibilities" as an employer to reduce the risks to its employees as far as reasonably practicable. Maher and Roberts died of heatstroke while on the military exercise in Wales, with Dunsby dying two weeks later in hospital from multiple organ failure.
HSE head of operations Neil Craig said: "Specialist military units rightly need to test rigorously the fitness and resilience of potential candidates. Health and safety is not about stopping people from doing dangerous work or being properly prepared for military duties. Military training is inherently hazardous. However, such testing needs to be managed effectively. The MoD has a duty to manage the risks during training exercises. It failed to do so on this occasion.
"Since the incident HSE has worked closely with the MoD to ensure it has learned lessons on how it can reduce the risk of similar tragedies occurring in future without compromising or changing the arduous nature of the essential training and testing they need to provide."
There is no financial penalty associated with a censure, but it is an official record of a failing to meet the standards set out in law.
A MoD spokesperson said: "The MoD acknowledges this censure and has apologised for the failures identified by the coroner and the Health and Safety Executive.
"We have made several improvements to reduce the risks on such exercises, and the Defence Safety Authority is conducting a service inquiry to identify any further lessons to prevent a recurrence of this tragedy. Our thoughts remain with the families and friends of Corporal James Dunsby, Lance Corporal Craig Roberts and Trooper Edward Maher."
© Copyright IBTimes 2023. All rights reserved.