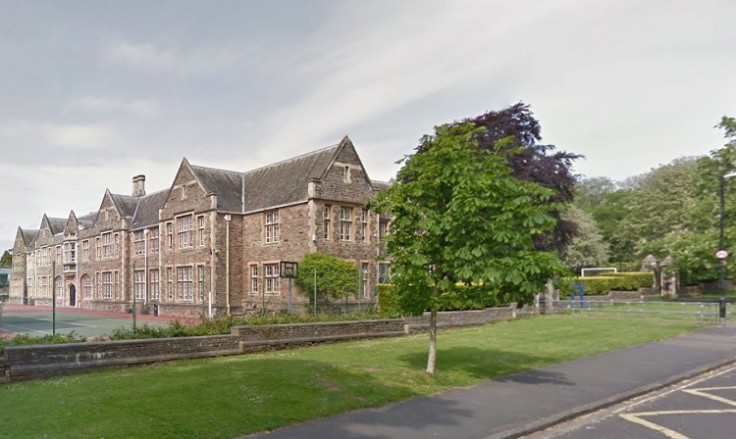 Millions of pounds in funding has been pulled from Clifton College, a leading private school in Bristol after a teacher there was jailed for filming students using the bathroom. The college was criticised following the arrest of Jonathan Thomas-Glover, 53, after parents of former students claimed they had informed the school about problems with the teacher a decade before his arrest.
As the Bristol Post reported, the teacher had been working at the school for more than three decades and, on his August 2014 arrest, was found to have made more than 2,500 hours of footage of his victims at the school over 16 years.
Thomas-Glover was sentenced to more than three years in prison for taking indecent pictures of 130 students at the school, with his initial charge prompting an investigation by the Department of Education that found welfare requirements unmet.
And, following the DoE's investigation, the Ministry of Defence, which subsidises the fees of students at the school whose parents are in the armed forces, has temporarily suspended funding to the school. More than 50 students at the school are thought to benefit from the MoD funding, which could be halted permanently if a forthcoming report on the college from the Independent Schools Inspectorate does not find improvements have been made.
In a statement on the school's website, it said improvements had been made since the high-profile case. It said: "The safeguarding of our pupils is our highest priority. Since our recent inspection, which resulted from the Jonathan Thomson-Glover case, we have had a root and branch review of our culture, policies and procedures.
"Undertaking this review and writing an Action Plan to address the changes which need to be made has been an important and complex task, given the size of the College, but one we are committed to achieving."
The school, which charges fees of around £288,210 for 10 years, is currently awaiting the results of the report, on which future MoD funding depends.
Clifton College did not immediately respond to a request for comment.