Teacher arrested after bringing gun to middle school in Newtown, Connecticut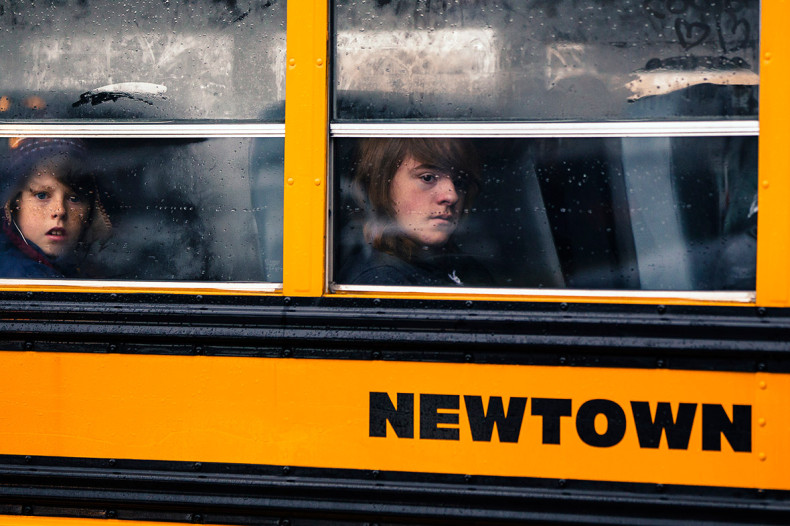 A middle school teacher was arrested on 6 April for carrying a concealed firearm at the Newtown, Connecticut school. The town was the site of a 2012 elementary school shooting where 26 children and teachers were killed.
The 46-year-old teacher, identified as Jason M Adams, was detained and disarmed by school security personnel at around 9am EDT (2pm BST). Police were called to the school by officials who said the science teacher had a concealed firearm.
According to the Hartford Courant, an initial investigation by authorities and school district administration led to Adams, who has a valid pistol permit, to be charged with possession of a weapon on school grounds. The charge is a class D felony.
Adams, who violated a school policy, was placed on leave pending the results of the investigation. He was released without posting bail and is scheduled to appear for a hearing at Danbury Superior Court on 20 April. The police chief noted that authorities have contacted officials at the Connecticut licensing and permit unit to inform them of Adams' arrest.
"This matter is very serious and troubling, both the Newtown Public School system and the Newtown Police Department took immediate steps to address the matter. The teacher was immediately detained by security personnel," the school system said in a statement.
It added: "Both agencies have been working closely together to investigate the incident and are taking precautions to ensure the continued safety of our students, staff and community members."
Sandy Hook Promise, a group formed by several parents of the young victims of the Sandy Hook Elementary School shooting, released a statement following Adams' arrest. "We are dismayed that this could happen in a school, especially one in a community as traumatised as Newtown. We commend the Newtown Police Department and the Newtown Public Schools for their thoughtful handling of the arrest of science teacher Jason Adams for violating the law by brining a weapon onto school grounds."
A pro-gun owners' rights group also released a statement saying it did not agree with the law but abided by it. "We disagree with the law as far as permit holders not being able to carry on school grounds," said Scott Wilson, president of Connecticut Citizens Defence League. "However, the law is the law and hopefully this person had the intent to protect students from harm's way in a worst-case scenario."
The school system had been on a two-hour delay on 6 April due to staff meetings, so students were not in the building when the incident occurred. Adams' motive for bringing the gun to the school remains unclear.