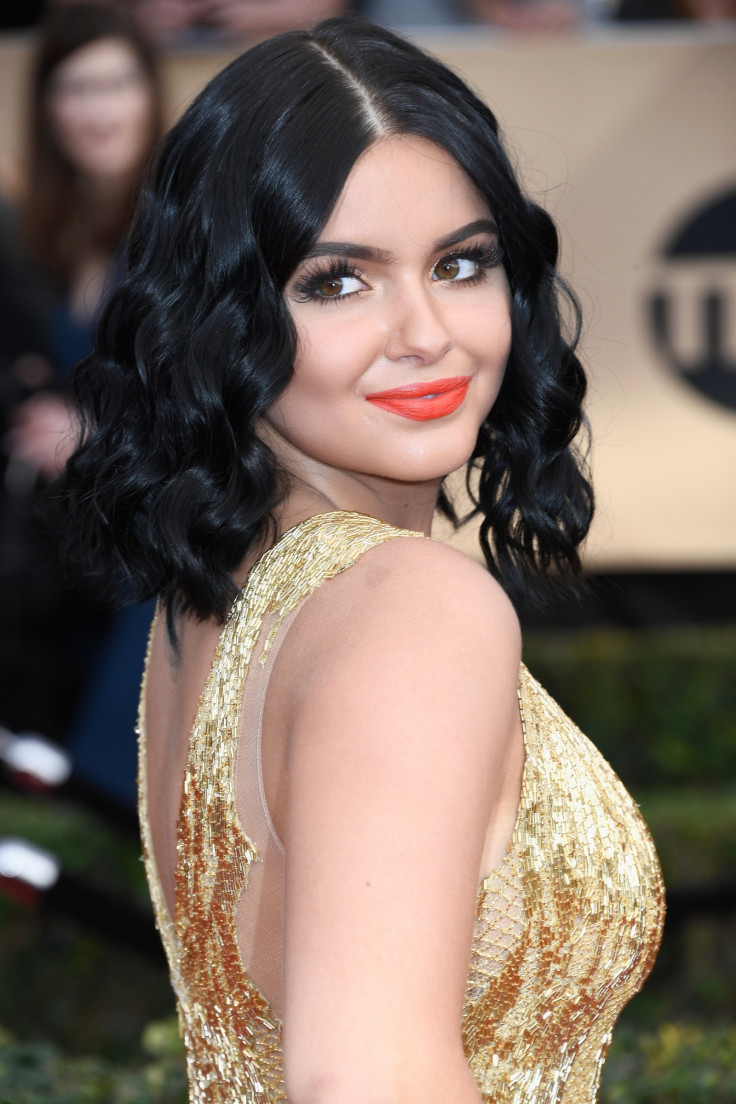 Instead of flaunting her fabulous figure, Modern Family actress Ariel Winter recently shared a glimpse of her glamorous photoshoot. And like always, the 19-year-old star has sent her fans into meltdown with her sultry looks in the black-and-white mugshot.
Channeling a supermodel vibe, Winter seductively poses for the cover shot with one hand resting behind her while a finger of the other is touching her lower hip. Her smoky eyes, dark pout and the wet hairstyle further add to the drama in the hot new snap.
"Reminds me of Marilyn Monroe - pure glamour, love it!" a fan commented, echoing the feeling of the majority of her followers. While the picture earned the actress several admirers, others couldn't help but draw comparisons between her and another social media queen, Selena Gomez.
One viewer enthusiastically wrote: "Could've sworn it was Selena Gomez for a second." The feeling was soon reiterated by other fans as well, who flocked to Winter's Instagram page to gush over the latest upload.
"You're so absolutely drop dead gorgeous Ariel! Simply divine," one user complemeted, while a second added wondering, "Am I the only one who thinks that she resembles to Selena Gómez?"
In the sea of admiring comments and messages, however, some didn't hold back from using the opportunity to bash Winter over her choice of dress - something that has been a constant topic of controversy in the recent past.
"What the hell is with this chick trying to be like Other people. Just be yourself woman," a furious fan wrote, as someone else tries to school her over her sartorial choices.
"The time where you could pave your way by wearing less clothes and heavy makeup is over my darling. You have to be talented and special," the not-so-pleasant comment read.
But chances are slim that the mean comments would hold back Winter from dressing however she likes or flaunting her curves in saucy social media pictures from time to time. Most recently, the actress lashed out against the body shamers in an epic Twitter rant.
"Pretty annoyed about the focus on the fact that I wear shorts and the commentary that I'm 'squeezing' into them or the idea that it's not okay for me to wear shorts," she tweeted.
"I'm not a whore because I wear shorts and tank tops. I'm a normal girl," Winter said shutting down all trolls.