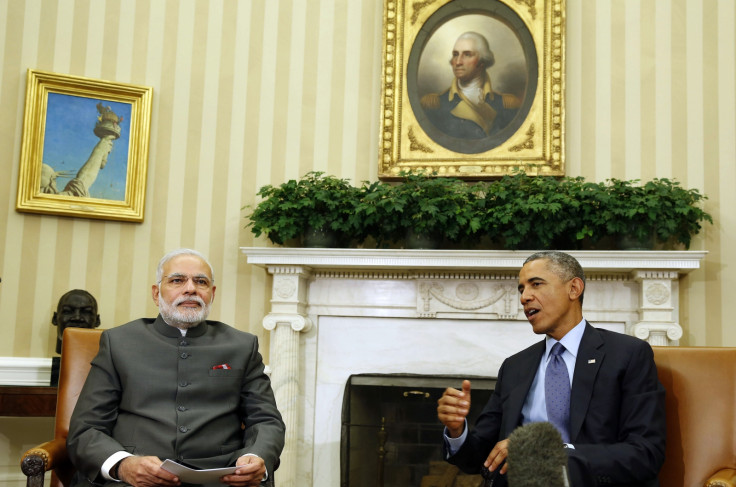 Washington has returned artefacts stolen from various religious sites in India in a ceremony held at Blair House to Indian Prime Minister Narendra Modi. More than 200 precious antiques estimated to be worth more than $100m (£68.55m, €87.95m) were returned.
The unique artefacts include religious statues, bronze and terracotta pieces and a statue of Saint Manikkavichavakar – a Hindu spiritualist and poet from the Chola period (circa 850 AD to 1250 AD) – which was stolen from Sivan Temple, located in the southern Indian state of Tamil Nadu.
"Usually relationship between the countries of the world is very often covered by the present. It is present that plays a big role, but sometimes heritage becomes important in the relations of two countries. Sometimes what cannot be done by living persons are done by idols," the Indian prime minister said at the ceremony.
"Both governments and law enforcement agencies of these countries now have become more alert on trafficking of cultural artifacts and are not only working to prevent it but also to send it back to the place of its origin. I am grateful to the United States and President [Barack] Obama for returning these treasures to India which joins us to our past.
"For some, these artifacts may be measured in monetary terms but for us this is beyond that. It's a part of our culture and heritage," he added.
The artefacts included a bronze statuette of the elephant-headed Lord Ganesha estimated to be over 1000 years old.
Most of the items were seized in Operation Hidden Idol in 2007 when Homeland Security agents got information about a shipment of seven packages destined for the US, which were marked as "marble garden table sets". When the packages were inspected, the stolen antiques were recovered.
Subsequently, the main accused of the trafficking ring Subhash Kapoor – owner of the Art of the Past Gallery – who was importing the artefacts was arrested.
According to authorities in India, Kapoor is in jail awaiting trial for allegedly looting rare historic antiquities from several countries.
Meanwhile, US Attorney General Loretta Lynch, who was also present at the ceremony said, "It is my hope - and the hope of the American people - that this repatriation will serve as a sign of our great respect for India's culture; our deep admiration for its people; and our sincere appreciation for the ties between our nations."