Top Indian hospital claims it was duped into removing kidneys for organ traffickers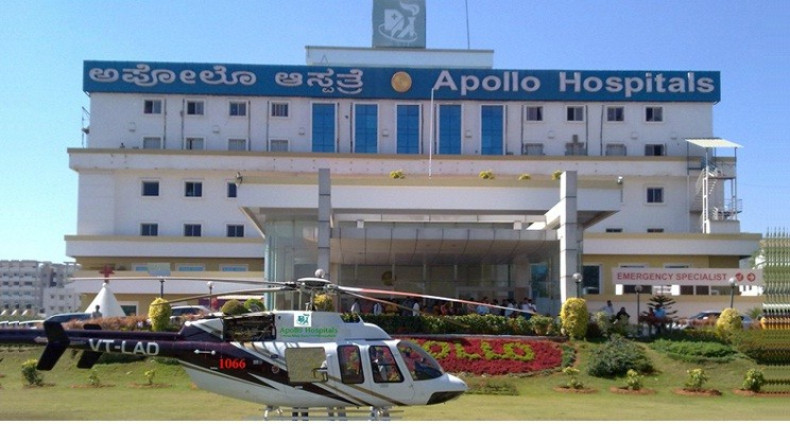 A top Indian hospital in New Delhi claims that it was duped into removing kidneys for organ traffickers after police smashed an illegal organ harvesting ring operating out of the Indraprastha Apollo Hospital. Police have said that two more prominent private hospitals in New Delhi are also being kept under surveillance.
Police in New Delhi have arrested five people, including two assistants to a senior hospital doctor. According to local reports, police have also short-listed the names of three senior doctors from the hospital's in-house assessment committee for verifying documents related to transplants.
Police teams have also been sent out to Nepal, Sri Lanka and Indonesia where similar organ harvesting rackets are believed to be operated by a syndicate operating out of India. A 25-member special police team has been set up to investigate, India Today reported.
Police have so far confirmed five kidney transplants conducted in the city by the syndicate. Another 10 to 15 more transplants are believed to have been carried out at Jalandhar and Coimbatore over the past two years, a police official said.
The illegal organ trafficking ring is believed to have lured poor people to sell their kidneys for a small fee, which local papers put at around 300,000 rupees (£3,104, $4,490). Once the organ has been harvested, it is then sold on at a huge mark-up price on the black market. The donor is lucky to even get 10% of the fees charged to the buyer of the organ.
Hospital admits to unknowingly participating in illicit trade
In a statement to the Thomson Reuters Foundation, the hospital admitted that it had "unwittingly removed organs from victims" and that it was co-operating with police in their investigations. "While all due precautions were conducted, the use of fake and forged documents was used for this racket with a criminal intent," the statement said.
The hospital claimed that "it has been a victim of a well-orchestrated operation to cheat patients and the hospital. We urge the police to take the strictest of action against all those involved."
Indraprastha Apollo Hospital acknowledged that two of the five arrested were the personal assistants of a senior nephrologist employed at the hospital. However, the assistants are not on the hospital's payroll.
Police have said that the organ donors, lured from all over India, are taken to Delhi where the harvesting takes place. Traffickers use forged documents to get them admitted into the hospital to undergo the necessary procedures.
The hospital insisted that it had followed all legal requirements as police investigate how it failed to sniff out the fraudulent documentations submitted. Commercial trade in human organs is illegal in India and any transplant donations must be approved by a special transplant committee at each hospital. "The hospital, in order to ensure compliance with the law and diligence in process has an independent body with external members also for according consent for any transplant surgery," it said.
It continued: "This committee goes through all documents necessary to ensure that requirements under the Act are complied with. Further, the hospital has ensured that all due process as per the law has been followed."
The Apollo Hospital story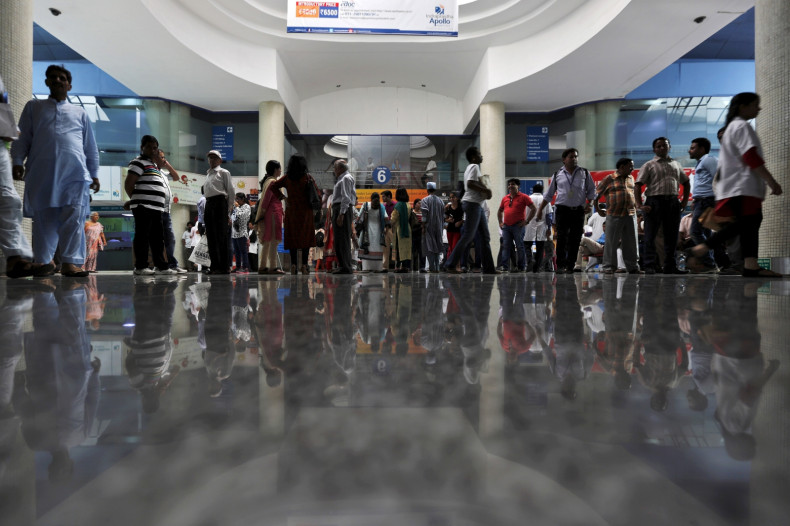 The Apollo Hospitals runs 23 hospitals in India. It also has two international hospitals in Dhaka in Bangladesh and Muscat. It boasts of having 7,000 doctors in 64 varied specialities.
It boasts of offering heart, liver, kidney, pancreas, lung and intestine and corneal transplants. Its website claims that it has performed more than 10,000 kidney transplants to date, carrying out nearly 400 kidney transplants each year. The hospital in New Delhi has seven nephrologists listed on its website.