Luka Modric may once have been a fan favourite at Tottenham but he has risked the wrath of the supporters by suggesting that Gareth Bale should join him at Real Madrid.
The Croatia international refused to remain with Tottenham in the summer and was eventually sold to the Spanish giants. Now he has admitted that he wants Bale to join him after watching the Welsh winger excel in recent weeks.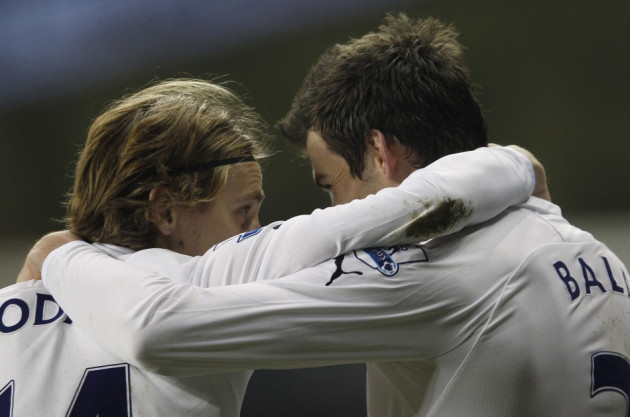 "It would be amazing and I think he can [play for Real Madrid]," Modric told BBC Radio Wales."He's a good enough player."
Bale suffered a slight dip in form last season but has put in some excellent displays for both Tottenham and Wales. His two goals against Scotland last week made the headlines, the second a wonder striker which flew into the top corner.
This strike even caught the attention of former Real Madrid striker Davor Suker who declared that a switch to Jose Mourinho's side "would be the best move of his career".
Modric certainly agrees with this statement, he said: "I agree he should play for Real Madrid and I hope he'll come."
Former manager Harry Redknapp was another to wax lyrical about the display as he compared the Welsh winger to superstars Lionel Messi and Cristiano Ronaldo.
Bale is younger than the duo at 23-years-of-age and has become one of the most talked about wingers in the Premier League since moving from Southampton back in 2007.
He has scored 31 goals in 169 appearances for Tottenham and has been consistently linked with a move away from the club since making headlines when starring in the Champions League two seasons ago.
Tottenham did tie bale down to a contract that runs until the summer of 2015, however, that has not stopped the speculation which could now increase after the comments of Modric.
The creative midfielder moved to Madrid for £30million in the summer, but it would take a far larger offer to prise Bale away from Tottenham.