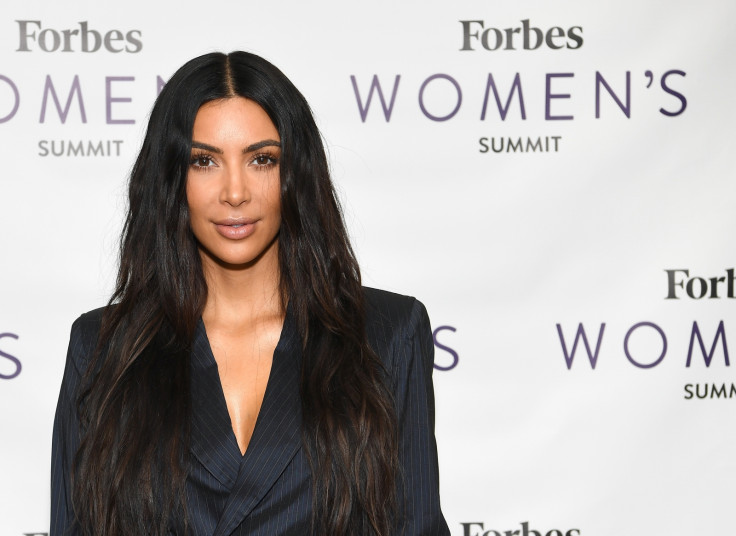 Kim Kardashian has been mommy shamed for a picture of her son Saint West she shared with her fans. The proud mother posted an adorable image of her 18-month son, who is staring at the camera while reclined in a forward-facing car seat.
Her parenting choice, however, was not appreciated by many and the picture was flooded with comments accusing the reality star of putting her son in danger.
According to the Californian law, it is mandatory to keep the child in a rear-faced car seat until they are two-years old. However, in the picture, Saint can be clearly seen sitting forward facing. "He is so cute let's protect this handsome boy by making sure is rear facing," one commentator wrote.
The image, which has garnered nearly 164, 000 likes on Facebook, soon became a topic of discussion, with several people slamming the 36-year-old mother-of-two for not following the state law.
"I am not trying to be sanctimommish, but why isn't the youngest Kardashian-West rear facing in his car seat? It's the law here," a fan wrote. "That kid would be safer in a rear-facing seat, please get informed," wrote another while giving apiece of advice to Kardashian.
The backlash, however, did not continue for long as fans of the Keeping Up With The Kardashian star launched a counter attack on the mommy shamers by defending their idol. "Oh, no watch out here comes the car seat police to try and lecture you on how to put your child in a car seat. Go worry about your own child and let the woman post a picture of her handsome little boy," one angry Kim fan fired back at the critics.
"It's safer having them rear face but a mother's instinct is always right and my child is almost 2 years old and with his long leg he looks like a four-year-old. He hasn't rear-faced since I took him out the baby car seat and he is perfectly fine," added another.
As the picture has been clicked inside the car, it is unclear if it was taken in California. The Selfish book author may not be wrong as according to the state laws, children who are 40 inches tall or weigh more than 40 pounds can be seated forward-facing.
The Kardashian sisters are not new to online criticism. Previously, Kourtney Kardashian was slammed for bad parenting as she shared a picture of her daughter, Penelope, wearing a lip ring.