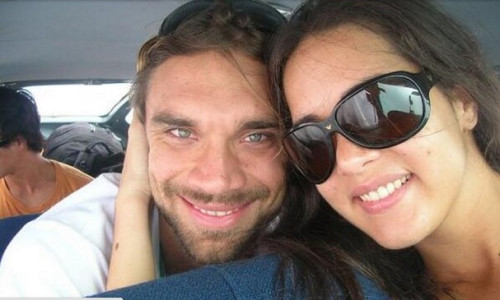 Two teenagers are among the suspects arrested for the muder of former Miss Venezuela, Monica Spear and her British ex-husband.
29-year-old Spear and 39-year-old Thomas Henry Berry were killed in front of their five-year-old daughter, who was also wounded in the leg during the attack.
Prosecutors confirmed that seven people have now been arrested in connection with the murders, including a 15-year-old and a 17-year-old suspect.
The tragedy has caused shock and outrage in Venezuela, where Director of the Venezuelan Violence Observatory Roberto Briceno said the killings "bring into relief a common reality of daily life in Venezuela".
The organisation reported 45,000 murders in Venezuela last year, where more than nine in 10 murders remain unsolved.
The tragedy prompted well-known figures, including actors and writers, to march on the streets of the capital Caracas, to demand the government do more to protect its citizens.
President Nicolas Maduro discussed the high incidence of attacks with state governors and mayors and pledged to unite with political opponents to fight crime in Venezuela.
Following a pattern of late-night robberies carried out by firstly disabling cars by placing obstacles on the roads, the couple's car had hit a sharp object that had been placed on the highway.
The robbery occurred after the car had been lifted onto a tow truck. The couple had locked themselves in the vehicle when they saw assailants approaching, but were shot dead inside.
Spear and Berry's bodies were left on a roadside near Venezuela's main port of Puerto Cabello.
The former couple were divorced, but continued to holiday together with their five-year-old daughter Maya.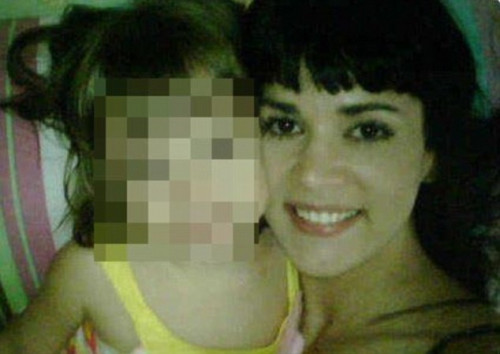 They were said to be well aware of the dangers of living and travelling in the region.
An English expatriate, Berry continued to live in Caracas despite having been shot during a hold up 15 years ago when one of his friends was killed. He moved to the U.S. afterwards, but returned to work there as a travel consultant.
A matter of months ago, Spear, 29, told The Huffington Post that she had decided to move with her daughter to Miami to escape the daily threat of crime.
Berry's parents are with the couple's daughter Maya, at a private clinic in Caracas.
Ricardo Spear, Monica's brother, told media that his niece doesn't know her parents passed away. "She suffered a wound on her leg. She doesn't know about the situation. She doesn't know that her parents have died and were killed," he said. "She doesn't know that she was shot. I imagine that Monica in trying to protect her, grabbed her briskly and she thinks that her mother hit her."
Spear was crowned Miss Venezuela in 2004 and competed in the Miss Universe pageant the following year.
The beauty queen turned actress starred in several TV soaps including Pasion Prohibida for the US-based Telemundo network.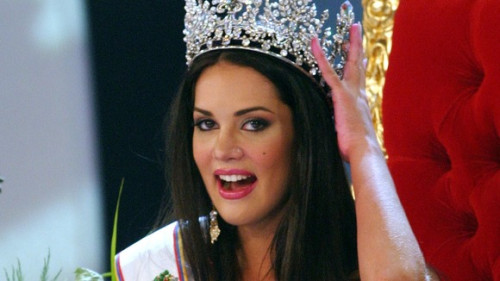 Expressing a sense of shock Spear's former co-star Jencarlos Canela wrote on Twitter: "I am without words. I will miss you friend. And to my lovely and beautiful Maya, I love you. You are not alone!"
Roberto Vander, who also co-starred with Spear, wrote, "I am shocked and without words, only tears of sadness and anger. May you rest in peace my dear Monica Spear."
The couple' funerals are being arranged by their parents who have arrived in Caracas to face the agonising reality of the brutal murders that have shocked world.
The high profile killings have brought renewed attention to the crime rate in Venezuela, where 20 to 30 murders are said to occur daily. The country is regarded as one of the planet's most dangerous places to live.