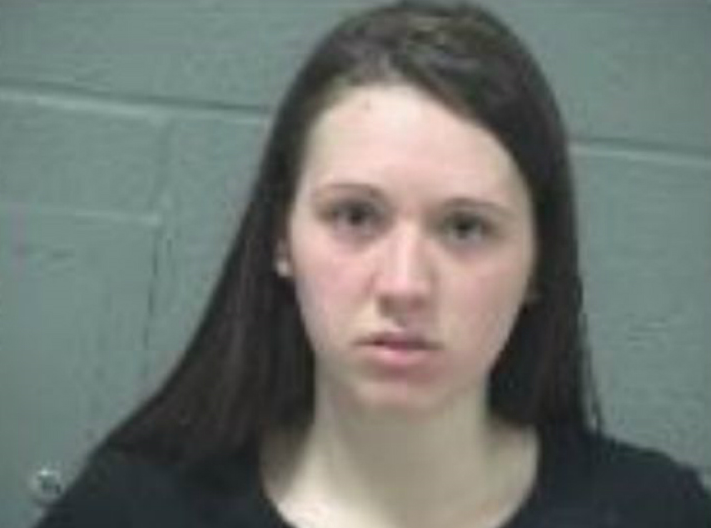 A 20-year-old woman from Ohio has been sentenced to 11 years in prison for the murder of a toddler she was babysitting. Allison Nething of Mansfield, Ohio appeared at her hearing at Richland County Common Pleas Court on Wednesday (3 January), after pleading guilty to involuntary manslaughter.
Nething was working as a babysitter back in April 2016 when she reportedly struck two-year-old Marley Milner violently on the head. The victim was rushed to Ohio Health Mansfield Hospital and then transported to Nationwide Children's Hospital in Columbus where doctors performed emergency surgery for a subdural brain bleed.
Surgeons were unable to reverse the cerebral damage caused and Marley died. The Richland County Coroner's office confirmed the cause of death as blunt force head trauma.
"In short, her injury was so severe that this could have been done in an emergency room with brain surgeons standing by at the ready and they could not have saved her," Richland County prosecutor Gary Bishop said in court.
"All the experts agree, Marley became almost immediately unconscious and never regained consciousness," the prosecutor added. "When this injury was inflicted, she was basically killed at that time."
Alongside serving her full term with no possibility of early release, Nething has also been ordered to pay $1,000 (£740) restitution to the victim's grandparents Paul and Debbie Konczak. She will also take part in five years of post-release control.
Marley's relatives who attended the hearing expressed disappointment at the short duration of her sentence. "I'm not at all satisfied with the consequences that she is facing, but I'd never been satisfied with any consequences she could ever meet legal or otherwise, no matter how severe," the girl's aunt Natalie King told Richland Source.
"My sister Maggie absolutely died of a broken heart," she said, claiming Nething was responsible for her sister Margaret dying as a result of her toddler's demise.
"She (Marley) was such a beautiful and kind child, I firmly believe only a monster could have done what has been done. I will never understand how someone could have hurt such a precious, innocent child," her uncle, Robert Krabtree, added.