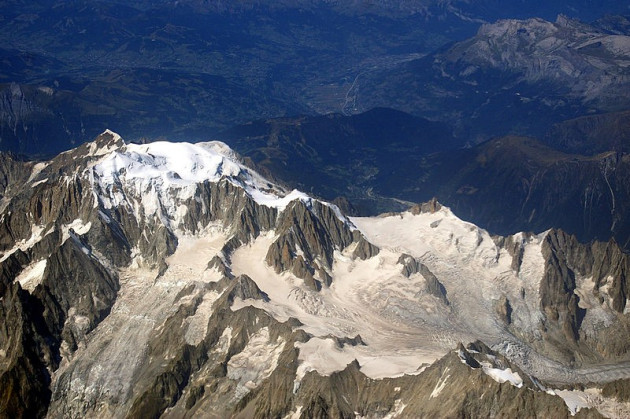 A French climber on Mont Blanc in the French Alps stumbled upon a treasure trove worth up to £200,000 ($320,000).
The young mountaineer found a metal box containing 100 precious stones including rubies, emeralds and sapphires, local French newspaper LeDauphiné Liberé reported, buried in a glacier.
The gems carried Made in India tags. According to the report, the treasure chest belonged to someone aboard two Air India flights that crashed into Mont Blanc (4750 m), Europe's highest mountain, in 1950 and 1966.
The 1950 crash of the Air India plane Malabar Princess claimed 58 lives while a Boeing 707, Kangchenjunga, crashed into Mount Blanc in January 1966 killing 117 passengers, including the father of Indian nuclear programme, Dr. Homi Jehangir Bhabha.
The climber, who has remained anonymous, reported the treasure chest to the local police.
"He was honest, and I do not think he knows precisely this provision of the Civil Code," local head of the gendarme Sylvain Merly said, adding that according to Article 716 of the Civil Code of France, the gems will be given back to its discoverer if the owner or his or her relatives cannot be traced.
Officials are now trying to contact Indian authorities to locate the families of the owner.