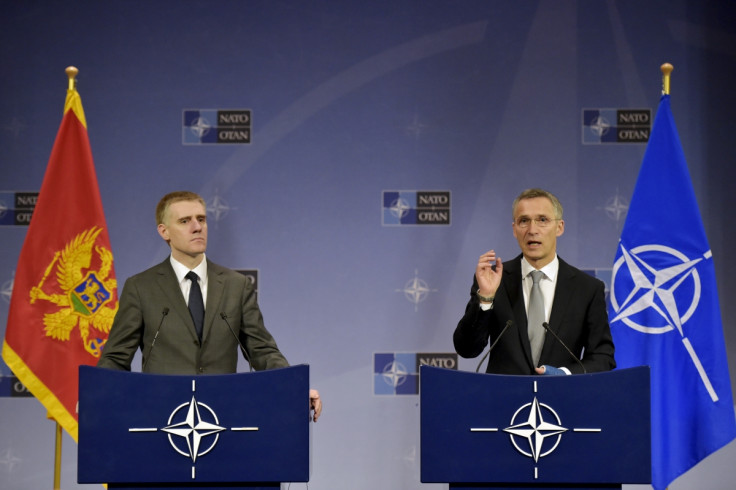 Nato has invited the tiny nation of Montenegro to join the alliance, drawing a threat of retaliation from Russia. Secretary-general Jens Stoltenberg hailed the move – that would see the Adriatic nation become Nato's 29th member – as "historic".
Nato repeatedly bombed the country of 650,000 people during the 1999 Kosovo war, when Montenegro was still part of the ex-Yugoslavia. Its accession to the alliance will be the third of a state from the region, following Croatia and Albania in 2009.
"This is a good day for Montenegro, a good day for the Western Balkans and a good day for the whole alliance," Stoltenberg said, announcing the decision at a two-day meeting of NATO foreign ministers in Brussels.
"Montenegro's accession to NATO will be another important step in the Euro-Atlantic integration of the entire Western Balkans region. And it makes clear that NATO keeps its door open, to complete our vision of a Europe whole, free and at peace."
Montenegro's prime minister, Milo Djukanovic, said it was the country's most important day since it voted for independence in 2006.
The accession was hailed by Nato diplomats and representatives on Twitter.
However the move sparked an aggrieved reaction from Moscow, with the Kremlin claiming this is part of Nato's continuing east-looking expansion. Montenegro has also received investments from Russian businesses in recent years and is a favourite holiday location for many Russians.
"Moscow has always noted at various levels that the continuing expansion of NATO and NATO's military infrastructure to the East, of course, cannot but lead to response actions from the East, namely, the Russian side in ensuring security interests and supporting the parity of interests," commented Kremlin spokesperson Dmitry Peskov, Tass news agency reported.
Montenegro is expected to complete the accession process in about a year.