Another Dead Parrot? Monty Python to Reform for Stage Show [VIDEO]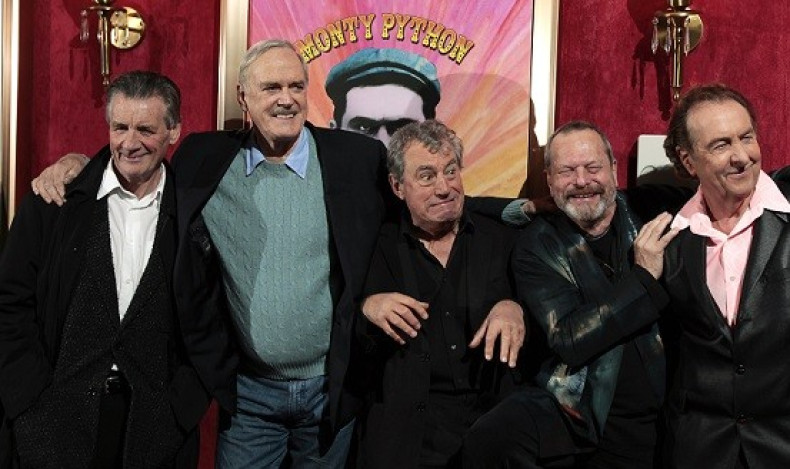 The surviving members of the classic comedy group Monty Python are set to reform for a stage show more than 30 years since they last worked together on new material.
John Cleese, Eric Idle, Michael Palin, Terry Gilliam and Terry Jones confirmed on Twitter that they are to perform together again.
Idle tweeted: "Only three days to go till the Python press conference. Make sure Python fans are alerted to the big forthcoming news event.
"Python meeting this morning. Can't wait. Press conference Thursday will apparently be live on Sky News. I'll get you the online URL."
Jones told the BBC: "We're getting together and putting on a show - it's real.
"I'm quite excited about it. I hope it makes us a lot of money. I hope to be able to pay off my mortgage."
The sixth member of Monty Python, Graham Chapman, died of cancer in 1989. The remaining members have not performed together on stage since they acted out some classic Python sketches at a US comedy festival in 1999.
Idle wrote Spamalot for the stage based on the film Monty Python and the Holy Grail in 2005 but his former colleagues had little involvement.
The last time the full group wrote new material as a group was for the 1983 film Monty Python and the Meaning of Life.
There have been many rumours of a Python reunion down the years. A tour was planned in 1999 but Palin dropped out.
Jones announced in 2012 that he would direct a film called Absolutely Anything which would feature all five members providing voices for alien characters but Idle refused to participate and Cleese said the rest of the members would be too busy.