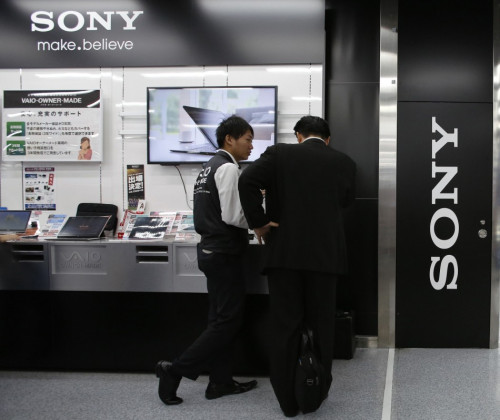 Moody's Investors Service has cut Japanese tech major Sony's rating to junk status, predicting the company's overall profitability to remain "weak and volatile".
The agency said it has downgraded the issuer rating and the long-term senior unsecured bond rating of Sony to Ba1 from Baa3.
"The rating actions reflect Moody's view that while Sony has made progress in its restructuring and benefits from continued profitability in several of its business segments, it still faces challenges to improve and stabilise its overall profitability and, in the near term, to achieve a profile that Moody's views as consistent with an investment grade rating," Moody's said in a statement.
The credit rating agency noted that Sony's TV and PC businesses are facing intense competition from global rivals, rapid changes in technology and product obsolescence.
"Sony's profitability is likely to remain weak and volatile, as we expect the majority of its core consumer-electronics businesses - such as TVs, mobile, digital cameras and personal computers - to continue to face significant downward earnings pressure," Moody's added.
Apple, Samsung and LG
The consumer electronics giant has suffered a significant revenue decline due to a number of factors. Its TV division has suffered intense competition from rivals such as Samsung and LG, and it became forced to reduce prices.
Demand for its digital cameras and PCs fell as consumers shifted their interest to smartphones. Even though Sony is selling its Xperia range of smartphones, they are yet to produce a wider market impact as in the case of Samsung and Apple.
The rapid penetration of smartphones is leading to the "cannibalisation" of Sony's key businesses, according to Moody's.
Sony's extensive restructuring measures, including a reduction in fixed costs and consolidation of manufacturing units, have made improvements at home entertainment & sound and mobile products & communications segments, but they are not sufficient to support an investment grade rating for the overall corporation, according to the agency.
Sony had earlier lowered its full-year profit forecast by 40% in October. In the financial year to March 31, the company expects to make a net profit of 30bn yen ($290m, £177m, €212m), down from its earlier projection of 50bn yen.