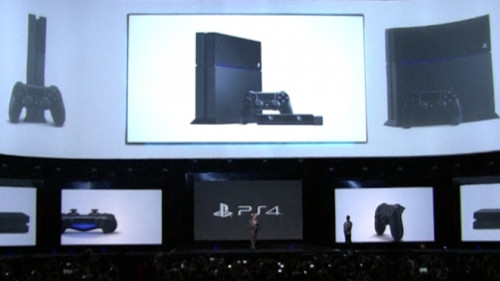 US spending on video-game hardware increased in December as enthusiasts tested new consoles from Microsoft and Sony, but the spending on game software declined due to lack of new titles for new machines.
Research firm NPD Group said sales video-game hardware surged to its highest in three years in December, rising 28% year over year to $1.37bn. Meanwhile, sales of accessories rose by 4% to $631m in December.
However, sales of video games at retail shops fell 17% to $1.31bn as fewer games were released in December in comparison with the previous year.
NPD analyst Liam Callahan noted that new game title releases have struggled to perform well in this season, as gamers' budgets were squeezed due to the purchase of costly consoles.
US retailer GameStop earlier noted that games for older consoles declined more than expected during the holiday shopping season due to the "transition" effect.
Meanwhile, sales of traditional videogame software delivered over the internet increased more than 71% to $378.9m in December, according to SuperData Research.
Xbox One Vs. PlayStation 4
Among game console makers, Microsoft and Sony have recently released their latest products PlayStation 4 and Xbox One, respectively. Meanwhile, their rival Nintendo of Japan continued with its year-old Wii U to test market demand.
"The newest consoles from Microsoft and Sony are off to a tremendous start," Callahan said in a statement.
"Xbox One led consoles sales in December, while PS4's two-month total makes it the best-selling console during the two-month launch window."
Customers purchased 908,000 Xbox Ones in December, topping Sony's PS4, Microsoft said citing NPD data. The company's Xbox 360 claimed the third place with a sale of 643,000 pieces.
Sony did not disclose its monthly sales figures for PlayStation 4, which it released on 15 November. As of 28 December, Sony sold 4.2 million units of its latest gaming console worldwide, while Microsoft sold 3 million units of Xbox One.
Both NPD Group and SuperData crowned Activision Blizzard's military shooting game "Call of Duty: Ghosts" as the top game of the month.
"Battlefield 4" from Electroni Arts and Ubisoft's "Just Dance 2014" claimed the second and third place, according to NPD.
For SuperData, Take-Two Interactive Software's "Grand Theft Auto V" was the second best game, followed by "Battlefield 4".