US Space Junk on Moon 'Needs National Park Protection'
Democrats want United States' lunar rubbish heap to be preserved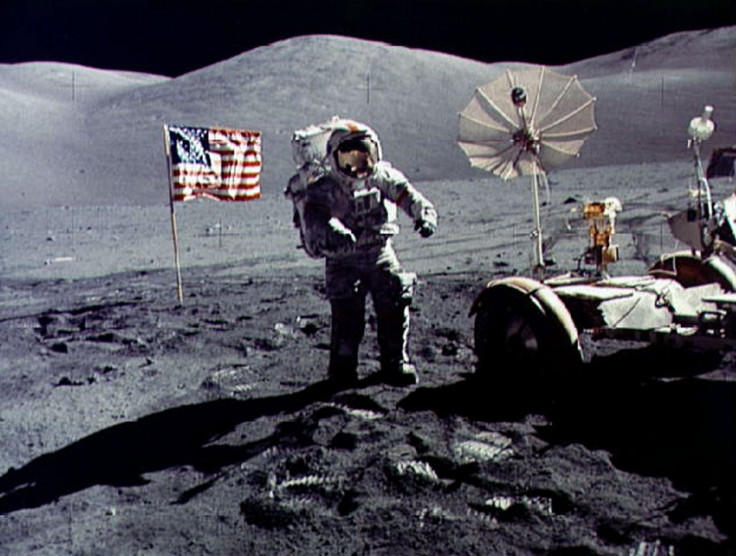 Space junk left by United States astronauts on the moon could be soon be protected if two congresswomen in Washington get their way.
Donna Edwards and Eddie Johnson have called for the area containing the objects to be given National Historic Park status.
That would mean special protection for flags, a moon buggy and parts of a lunar landing module.
It is not clear how policing and maintainance would work, with rangers facing a 500,000-plus mile round trip to patrol the environment.
Could it be that with the demise of the US space shuttle programme, Americans are getting sentimental about the golden age of space exploration?
News that abandoned debris on the moon's surface may yet get special protection is likely to be good and bad news for space fans.
Conspiracy theorists who insist that Neil Armstrong never may find it a blow to their beliefs.
On the other hand, elevating the status of the junk left behind from space exploration raises the question: do Washington insiders know something secret about the moon?
Not so, claim Edwards and Johnson, who have tabled the Apollo Lunar Landing Legacy Bill. They say the junk needs protecting from moon missions by earthlings from other nations.
"Establishing the historical park under this Act will expand and enhance the protection and preservation of the Apollo lunar landing sites and provide for greater recognition and public understanding of this singular achievement in American history."
"As commercial enterprises and foreign nations acquire the ability to land on the moon, it is necessary to protect the Apollo landing sites for posterity."
© Copyright IBTimes 2023. All rights reserved.