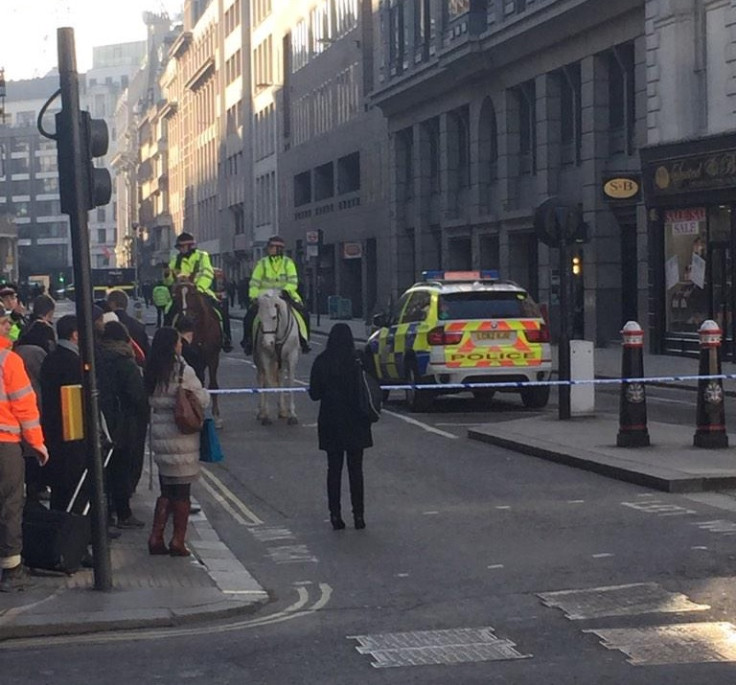 City of London workers have been told to stay inside their offices after a suspect package was found in Moorgate.
An area near Coleman Street at London Wall was closed while City of London police officers investigate the package, which was discovered at approximately 11.40am.
Various road closures have been put in place, including eastbound of London Wall. There are also closures on Moorgate and Princes Street.
Workers have described being "evacuated" to higher floors in their office blocks.
Police cars, vans and horses have all been deployed to the area.
Update: City of London Police has declared the package safe and has removed all cordons. A spokesman said the measures were taken as a precaution and that the item posed no threat.
More information will follow. For updates, follow IBTimes UK on Twitter