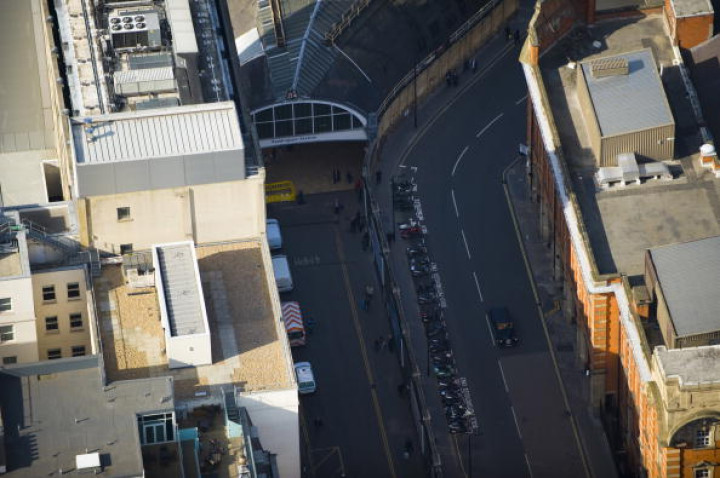 Roads near Paddington Station have been closed after a suspected bomb scare in west London.
Emergency services including police, fire and ambulance services arrived at the scene after receiving reports of a suspicious parked vehicle at 12.22pm.
Office workers were evacuated from their buildings near the station as streets were deserted following the alert.
Motorists were advised to use alternative routes after Bishop's Bridge was closed in both directions.
Police stood down 30 minutes after arriving following an investigation of the vehicle.
The incident is the third security alert this week after roads in the City of London were cordoned off on Tuesday and Wednesday.
A controlled explosion was carried out on a Hackney carriage taxi outside 30 St Mary Axe, the home of the Gherkin building on Tuesday morning with surrounding roads being reopened soon after.