Moors murderer Ian Brady claims he hid a secret stash of weapons near one of his victims
Killer was declared criminally insane and incarcerated in high-security Ashworth Hospital in 1985.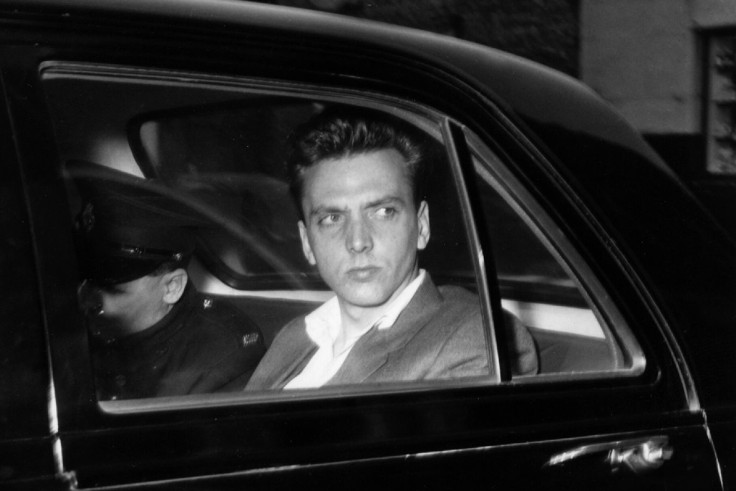 Child killer Ian Brady says he had a number of firearms which he kept before he was convicted and jailed for life in 1966.
He wrote a letter to Channel 5 News last month, claiming: "I had two shotguns, two revolvers, two rifles, and an automatic, strategically placed."
Brady added: "The police only got the revolvers and one rifle."
In December 2016, an Eibar double-barrelled weapon covered in a plastic sheet was discovered beneath rocks on Saddleworth Moor under an oak tree. It was found by a search party looking for the remains of 12-year-old Keith Bennett. Brady and Myra Hindley confessed in the 1980s to killing him.
The young boy was the only one of Hindley's and Brady's victims never found. His family have been looking for his body on the moors near Greater Manchester ever since. Police ended the official search for the schoolboy in 2009, stating that only fresh evidence or a scientific breakthrough would reopen the hunt for his body.
Forensic experts have tested the weapon after it was retrieved from its hiding place.
"We examined the gun to see if it could be linked to any criminal incident that has occurred nationally," Greater Manchester Police told Channel 5.
"However due to the amount of time it had been in the ground, the degradation was so much that there were no forensic opportunities available."
Terry Kilbride, the brother of John Kilbride, who was killed by Brady and Hindley in November 1963, believes a new hunt should be carried out on Saddleworth Moors near where the weapon was found.
"That area needs to be looked into. What's a shotgun doing there? I've always thought the police should have continued the search," he told the Mirror.
Brady murdered John Kilbride, 12, Edward Evans, 17, Pauline Reade, 16, and Lesley Ann Downey, 12, as well as Bennett. At least four of the victims were sexually assaulted. Brady was sentenced to three concurrent life sentences and in 1985, he was declared criminally insane and incarcerated in the high-security Ashworth Hospital.
© Copyright IBTimes 2023. All rights reserved.