Moped gangs who have been terrorising London with a wave of crime including theft, assault and acid attacks are now brazenly taking to Instagram to boast and taunt police over their activities.
Gangs using scooters have been committing broad daylight crimes including riding up to unwitting pedestrians to snatch purses or smartphones, stealing motorcycles, and even robbing other road users at knifepoint. The crime wave has seen 50,000 robberies on moped in London last year alone.
With the robberies seeing no signs of slowing down the thugs are now using social media to pose with weapons, stolen goods, and even post shocking video footage of their crimes taking place.
An investigation by The Mail on Sunday found that locked accounts linked to the notorious East London Chordie Gang had images of a masked individual brandishing a machete as well as a picture of two bolt cutters used to cut through chain locks of motorcycles alongside the caption "prepared for the night shift".
The account also appeared to be offering its services to steal bikes for suppliers if they were to get in contact directly: "DM [Direct Message] what bikes yous (sic) want." According to the report the gang, which also brands itself "certified bike-getters" has posted pictures of stolen motorbikes and scooters being offered for sale at a fraction of their market price.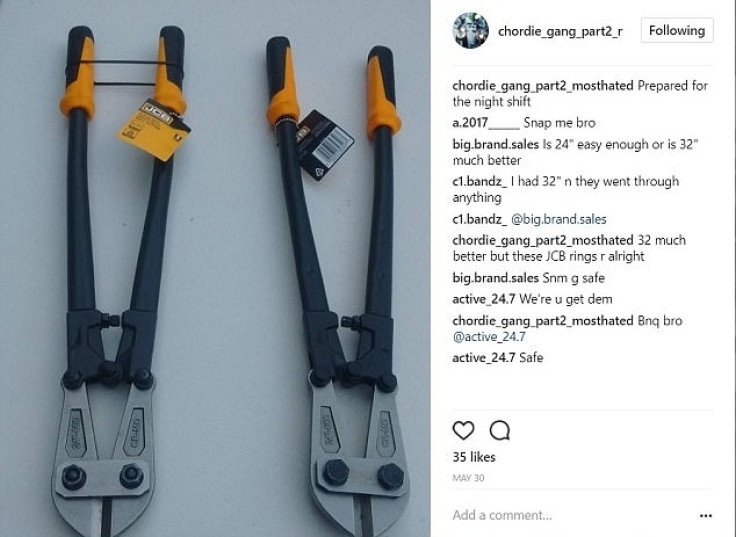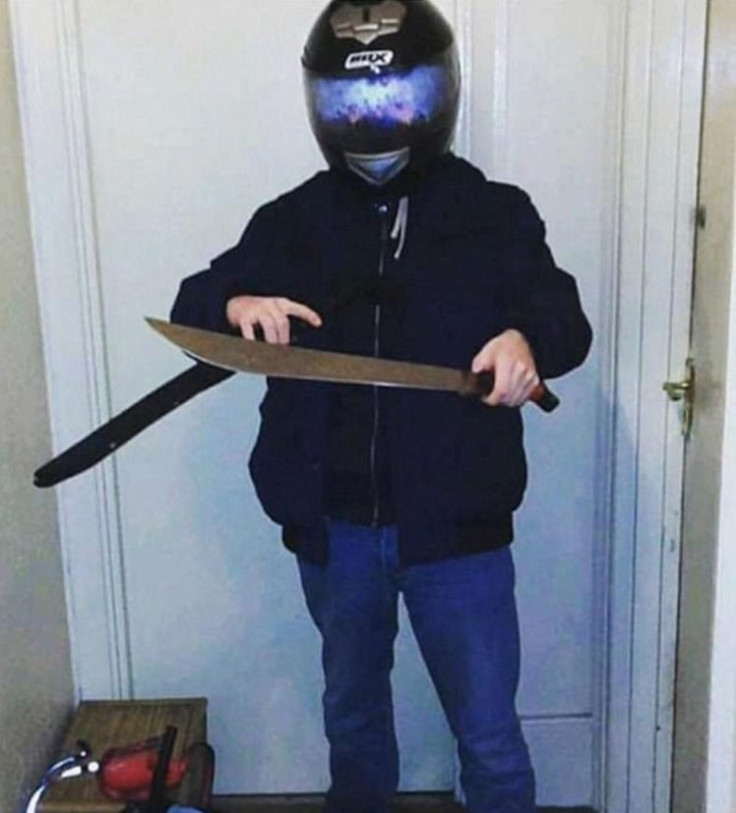 A video posted to Facebook showed two laughing gang members riding up and attacking an innocent motorbike owner by spraying him in the face with a fire extinguisher. This comes following the worrying accounts of acid attacks committed by moped thugs in recent weeks including one man who had a suspected corrosive liquid thrown in his face during an attempted robbery in London's Knightsbridge.
The linked accounts were deleted by Facebook-owned Instagram following the investigation. However, it has been reported that new accounts are reappearing under new aliases. After it was brought to light such content was widely visible to the public it has again sparked the clamour for stricter security controls should be in place to prevent criminal activity on the platform.

Instagram issued the following response: "Illegal activity, including the support or praise of it, is not allowed. Our global team of reviewers check reports 24 hours a day and move quickly to remove any violating content or accounts."
The public is also pushing for police to enforce tougher action on cracking down on moped gangs with many blaming health and safety guidelines that prevents police from pursuing fleeing criminals as they're often young riders without helmets and a chase could cause an accident. However, Detective Superintendent Stuart Ryan, leading the Met Police investigations into moped-enabled crime, was quoted as saying that "just because they've taken their helmet off, it won't stop the pursuit".