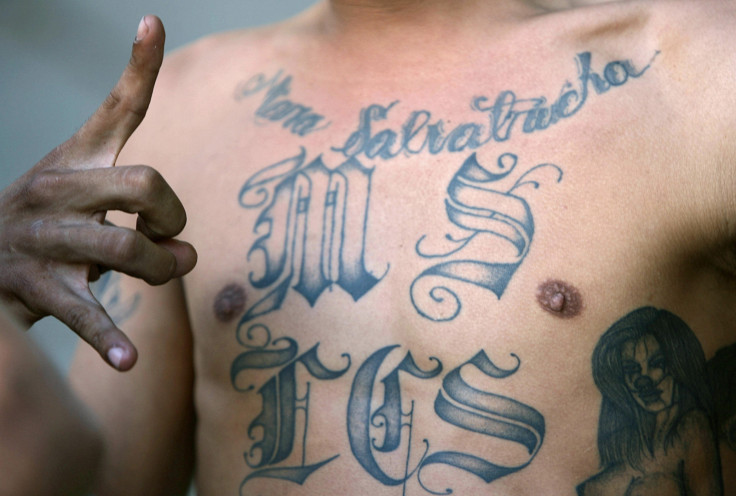 Nearly four dozen members of the violent MS-13 street gang were arrested following sweeps throughout Los Angeles County. The pre-dawn sweeps on Wednesday (17 May) were a culmination of a three-year investigation into the notorious gang also known as La Mara Salvatrucha.
The US Attorney's Office of Los Angeles said in a statement that 44 alleged members and associates are facing charges. These include a former head of MS-13 in Los Angeles, as well as a dozen high-ranking members, who were 'shot-callers'.
According to the statement, 21 people were arrested without incident in raids in at least two dozen locations. The sweeps were led by investigators with the federal bureau of alcohol, tobacco, firearms and explosives, the FBI and the Los Angeles Police Department.
Another 20 suspects already in state custody were moved into federal custody, NBC News reported. Three other suspects are considered fugitives.
Jose Balmore Romero, a 43-year-old known as "Porky," is the lead defendant in the indictment. Romero reportedly led the gang in Los Angeles in 2013 and 2014 and was in charge of overseeing the gang's drug-trafficking activities. Romero also coordinated the collection of extortion money, some of which made its way to the Mexican Mafia. He has been in custody since 2015.
The suspects face federal charges for murder, extortion, drugs and weapons-related crimes. Thirty four defendants were also named in a racketeering indictment that was unsealed on Wednesday.
"This gang is responsible for murders—both of rival gangsters and innocent bystanders—as well as drug dealing and extortion in many communities in the Los Angeles area," acting US Attorney Sandra Brown said in the statement. "Today's charges and arrests, however, will deal a critical blow to the top leadership of this criminal organisation and will significantly improve safety in neighbourhoods across the region."
Authorities also filed a drug-trafficking indictment against five other alleged gang members associated with the Mexican mafia and arrested others on separate charges, NBC News reported.
Brown said that a significant number of the defendants named in the indictment are in the US illegally.
Los Angeles Police Chief Charlie Beck said the gang targets on undocumented immigrants. "They extort them. They rob them. They rape them. They murder them. Without their cooperation as witnesses, none of this would be possible," Beck said.
The Trump administration has targeted the notorious street gang in recent weeks after it was linked to the brutal murders of four teenage boys on Long Island. The president has blamed the Obama administration's "weak" immigration policies for the rise of MS-13.