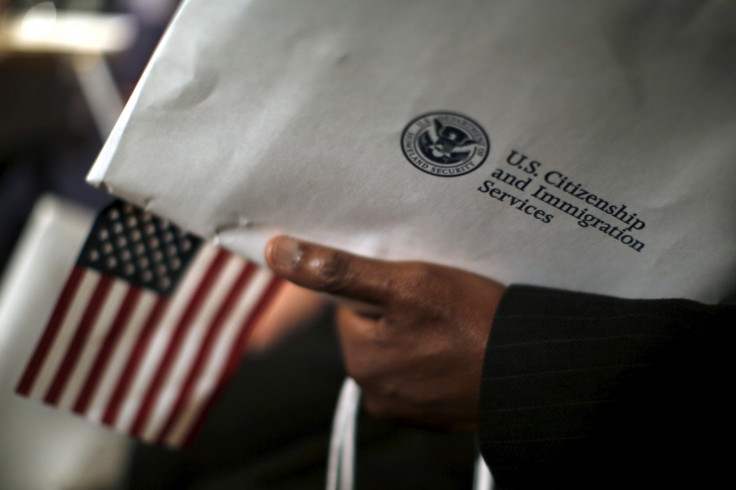 The US government mistakenly granted citizenship to at least 858 immigrants who had pending deportation orders, an audit released by the Department of Homeland Security's internal watchdog revealed. The audit found the immigrants were registered as national security concerns or hailed from countries with high rates of immigration fraud.
The issue became apparent when neither the department nor the FBI were found to have the digital fingerprint records of some of the individuals, the DHS said. The inspector general found that individuals using different names had been able to pass through the application process because paper-based fingerprints had not be digitised.
"This situation created opportunities for individuals to gain the rights and privileges of US citizenship through fraud," Inspector General John Roth said. "To prevent fraud and ensure thorough review of naturalisation applications, USCIS needs access to these fingerprint records."
Roth said that the DHS had agreed to the recommendations and that US Immigration and Customs Enforcement (ICE) had plans to digitize and upload all available fingerprint records. The department will then review the eligibility of the nearly 900 naturalised citizens whose fingerprint records reveal they were under a deportation order under another identity.
"This failure represents a significant risk to America's national security as these naturalised individuals have access to serve in positions of public trust and the ability to obtain security clearances," Wisconsin Senator Ron Johnson, a Republican chairman of the Senate Homeland Security Committee, wrote in a letter to Homeland Security Secretary Jeh Johnson.
The report showed that once naturalized, the individuals were granted the rights and privileges of American citizenship, such as serving in law enforcement, obtaining security clearance or sponsoring the entry of other immigrants into the US. Investigators in the inspector general's office found that three of the naturalised citizens, who had been deported under a different name before, had obtained credentials to conduct security-sensitive work at commercial airports or at ports and abroad ships.
The three individuals have since had their credentials revoked, the report said.
According to the New York Times, Homeland Security released a statement acknowledging the issues discussed in the report. However, it added: "It is important to note that the fact that fingerprint records in these cases may have been incomplete at the time of the naturalisation interview does not necessarily mean that the applicant was in fact granted naturalisation, or that the applicant obtained naturalisation fraudulently."