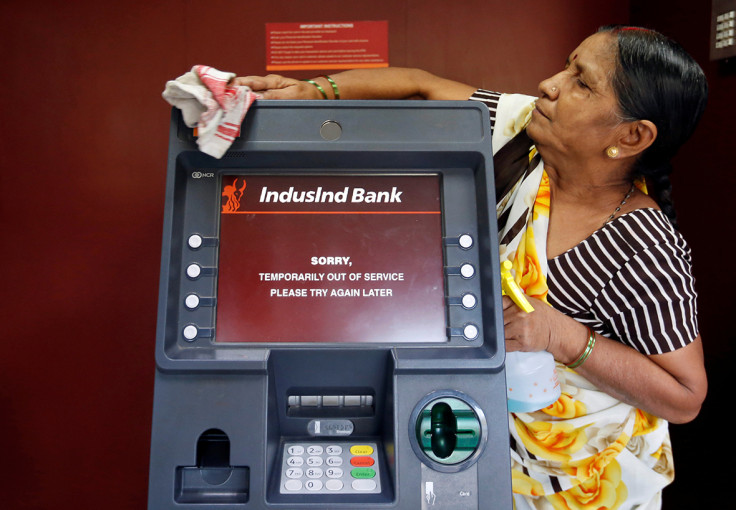 The Narendra Modi-led government in India is facing more trouble over the decision to abruptly scrap two high-value banknotes. While the country's highest court warned there will be "riots on the streets" and both houses of parliament remain paralysed, the Election Commission has asked the federal government not to use indelible ink to mark and identify those who exchange Rs 1,000 (£12) and Rs 500 (£6) banknotes.
For the second time in a row, the government faced difficult questions from the Supreme Court judges over the handling of the situation after demonetisation.
"You have scrapped 500 and 1,000, but what happened to the 100 rupee note?" Chief Justice T S Thakur asked the attorney general, referring to the infusion of banknotes of other denominations to compensate for the withdrawal. "We will have riots on the streets. The last time you said you are working out relief but you have reduced the withdrawal amount to 2,000. What's the problem? Is it a printing problem?"
The court also refused to place a stay on lower courts hearing petitions filed by the public against the federal government saying "people are facing real problems and we cannot shut them from moving courts to register their grievances".
However, Attorney General Mukul Rohatgi, who was involved in a verbal duel with the petitioners' advocate, defended the government's steps over the week and claimed the situation was limping back to normalcy.
The Indian financial world has plunged into turmoil after Prime Minister Modi declared the two then highest value notes – which account for nearly 86% of the money in circulation – would cease to be legal tender. Since then, while banks have witnessed massive crowds, ATMs are constantly running out of cash with no immediate signs of relief. The country of 1.25 billion has a thriving cash-based economy, which has suffered the worst blow.
Meanwhile, both the upper and lower houses of parliament, which convened for the winter session on Wednesday, 16 November, have been adjourned following wrangling between the treasury benches and the opposition.