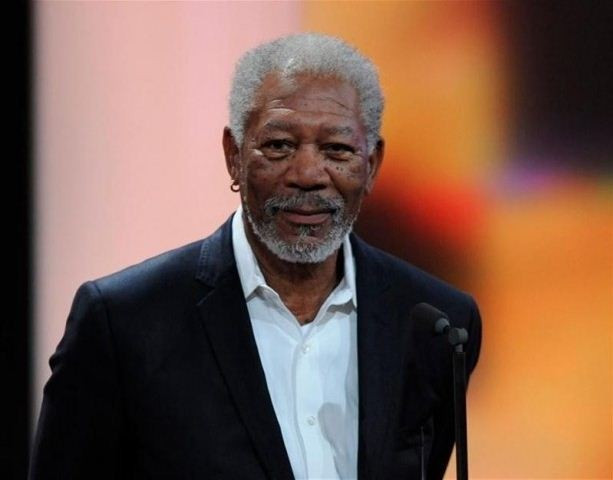 American actor Morgan Freeman's fans can breathe easy, as he is fine despite rumour of his demise swirling around Facebook. The Shawshank Redemption actor was once again the victim of an online death hoax, when a Facebook fan - R.I.P. Morgan Freeman Facebook emerged on 27 August stating that the actor is no more.
"At about 5 pm ET on Thursday, our beloved actor Morgan Freeman passed away due to a artery rupture," the page reads. "Morgan was born on June 1, 1937. He will be missed but not forgotten. Please show your sympathy and condolences by commenting on and liking this page," the note read.
The news spread so quickly that the page received more than 850,000 "likes." Freeman's spokesperson responded to the rumours and announced that the actor is fine, according to E! Online.
"Morgan is alive and well, and joins the long list of actors who have been victimised by this hoax," his representative stated.
The entertainment site also noted that about two years ago Twitterverse lit up with rumours of his premature demise.
RIP Twitter Celebrity Death Hoaxes
The list of celebrity death hoaxes is growing thick and fast. It includes Bill Cosby, Bill Nye the Science Guy, Reese Witherspoon, Robert Pattinson, Margaret Thatcher, Phil Collins, Kris Jenner, Denzel Washington,Adele, John Witherspoon, Taylor Swift, Justin Bieber and Lady Gaga.
Psychology Today explains why celebrity death hoaxes are booming.
"In Twitter hoaxes, particularly those about celebrity deaths, the perpetrators are counting upon fans' emotional attachment to the celebrities to generate an immediate reaction and override a more measured response of healthy skepticism," the website notes. "While a hoax may strike some as funny, and there are undoubtedly some instances of funny ones that we might commonly refer to as 'practical jokes,' most hoaxes are designed to promote the psychological or commercial interests of the perpetrator at the expense of the victims."
Cosby is the Internet's favourite victim, as he has been targeted at least five times.
"I don't want [whoever spread the rumour] to do this anymore, because this is my fourth time being reported [dead]," American actor and talk show host Cosby told CNN, "I don't know. Maybe a psychiatrist will say I'm feeding [the rumour starter's] ego, but I just want to say to friends of that person: Just tell him to stop, because it isn't funny."