Children are among 31 people who died following a head-on collision in Morocco between a truck and a coach, officials have confirmed.
The coach was transporting young athletes and officials from a national sports competition in Bouznika, when it collided with a tanker carrying hydrocarbons, near the southern city of Tan-Tan.
Regional officials have confirmed the majority of the victims were children, aged eight to 14. The children were accompanied by three adults. 10km runner Hassan Issengar, a well-known Moroccan sportsman, was also among the dead. Some of the victims were killed when the truck burst into flames immediately after the collision.
According to Moroccan state media, at least eight people out of the 50 passengers on the bus were taken to hospital for treatment. Two of the wounded are in a serious condition.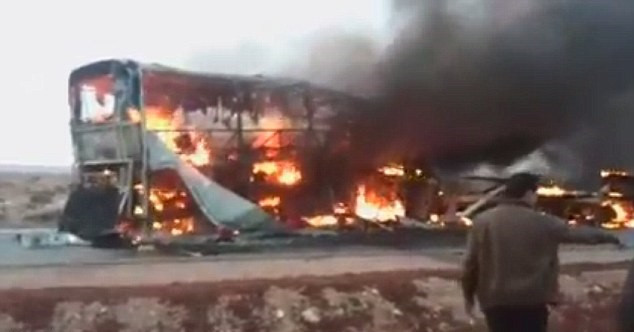 The accident, in southern Morocco, is the worst in the North African kingdom since September 2012, when a bus plunged into a ravine, killing 42 people
Road accident fatalities have increased in recent years as more Moroccans become car owners. Authorities have blamed a majority of road accidents on human error, including speeding.
According to official statistics 4,000 people are killed each year in a country of 34 million inhabitants.
The World Health Organisation says that road accidents cost Morocco one billion euros ($1.05 billion) each year, or about two percent of the kingdom's gross domestic product.