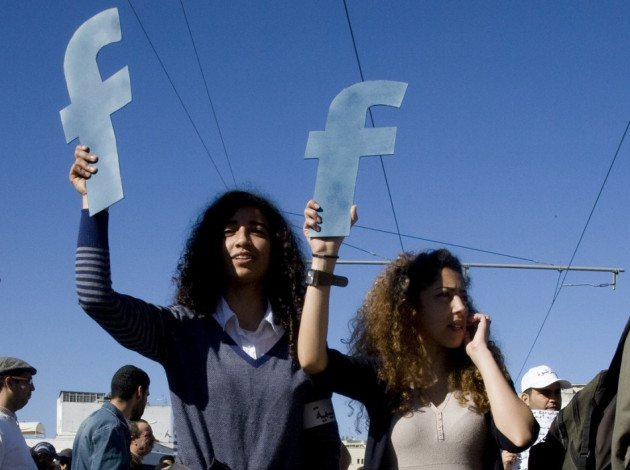 A teenage couple in Morocco have been arrested after posting a picture of themselves kissing on Facebook, said a human rights organisation.
The image of the couple, aged 14 and 15, was taken outside the high school where the two children are pupils, and published in a local newspaper.
"It involves a teenage boy and his girlfriend. They were arrested on Thursday for violating public decency by posting a photo of them kissing" in the northeastern town of Nador, said Chakib al-Khayari, president of the Rif Association of Human Rights.
Outside the detention centre in Nador where they are being detained, a sit-in protest is being held.
Other couples have reportedly posted pictures of themselves kissing on their Facebook pages in support, with the BBC reporting that a campaign to post a million pictures of couples kissing had been launched.
The couple is due to appear before a juvenile court on Friday, said Khayari.
A local official has confirmed the arrests to the AFP, but declined to comment.
In Turkey earlier this year about 200 couples staged a 'kissing' protest outside a subway stop in the country's capital, Ankara, after transport authorities introduced a ban on couples locking lips in public.
The ban came after a couple were spotted kissing on CCTV, and commanded people to "act in accordance with moral rules".
Islamists staged a counter protest, with police erecting barriers to keep the two groups apart.
In 2011 protesters took to the streets in the Moroccan capital of Rabat demanding greater constitutional freedoms and the reform of social services.