Morrissey fans turned on him at his Glasgow gig after he made a joke about Scottish First Minister, Nicola Sturgeon, according to a new report.
The former Smiths frontman is said to have made the remark in the middle of his set which prompted a number of fans to leave.
He asked the crowd: "Do you actually like Nicola Sturgeon?"
He added: "She'd put her hands in anyone's pockets," fans claim.
One person took to Twitter to state: "My daughter was at the Morrissey gig and fuming at his comment 'Those hands [Nicola Sturgeon] will be in anybody's pocket.' Given £60 per ticket and Morrissey's bizarre stance to support Palestinian oppression it seems Morrissey is the one with hands in pockets."
Another wrote: "Morrissey tonight @TheSSEHydro 'who likes Nicola Sturgeon' mixed cheers and boos. Morrissey 'she'd put her hands in anyone's pockets'. I left".
Someone else added: "How to lose half your audience? Come to Glasgow and ask "do any of you actually like Nicola Sturgeon?" Well played #Morrissey. I waited 26 years to see him (Glasto 1992). Currently struggling to separate the art from the politics. Sigh..."
Other fans were pleased by Morrissey's comment and dismissed the supposed walk-out as false.
One fan said: "Haha Morrissey was magic. Never thought I would hear wee Sturgeon being booed in Glasgow at a left wing gig. Magic. The tables are turning :)."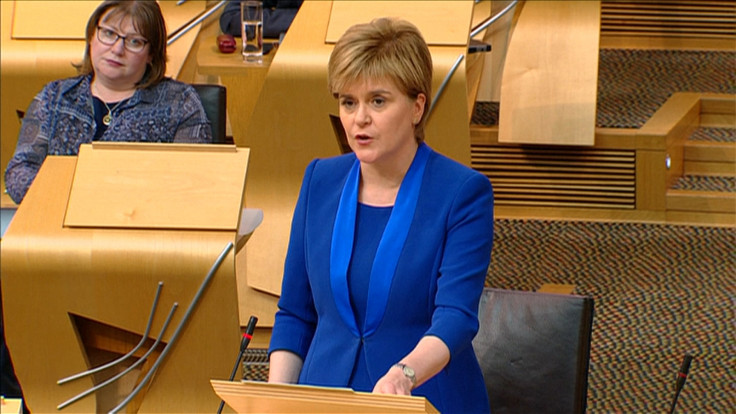 Another wrote: "Saw Morrissey in Glasgow last night and no, there wasn't outrage/walkouts that he slagged off Nicola Sturgeon. He asked "do any of you actually like Nicola Sturgeon?" And they booed. I.e. They booed HER."
Morrissey is no stranger to causing a stir, and came under fire towards the end of last year for appearing to defend sex offenders Kevin Spacey and Harvey Weinstein, telling a German newspaper that some alleged victims of sexual harassment or assault were "just disappointed" that they hadn't had a "great career."