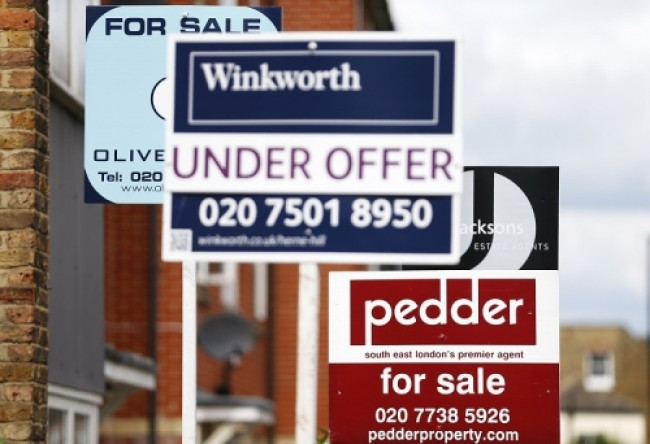 Mortgage approvals hit a level not seen for more than six years during January, according to the Bank of England.
There were 76,947 mortgage approvals in the UK during the month, up from 72,798 in December. This is the highest level since November 2007 at the beginnings of the financial crisis.
Britain's housing market is in recovery mode. House prices, though still below their pre-crisis peaks, are rising in all UK regions.
This has been spurred on by government-backed schemes to make mortgages cheaper and easier to access, including Help to Buy and Funding for Lending.
A dearth in supply and sluggish house building is also driving up prices, particularly with the backdrop of higher demand.
Critics have said it is dangerous to fuel demand with cheap mortgage credit and that there is a serious risk of a housing bubble.
But the influential Institute for Fiscal Studies (IFS) thinktank said in a comprehensive report that there is no clear evidence of a housing bubble.
Bank of England officials have also played down fears of a bubble.
Governor Mark Carney, policymaker David Miles and Chief Economist Spencer Dale have all made comments in public saying they do not think the housing market is overheating, but that they are alert to the risks and how quickly the situation can change.
In its monthly index, the building society Nationwide said house prices rose by 9.4% on average over the year in January.
A housing recovery is helping to lift the wider domestic economy. During 2013, the economy grew by 1.8% - its fastest rate in six years.