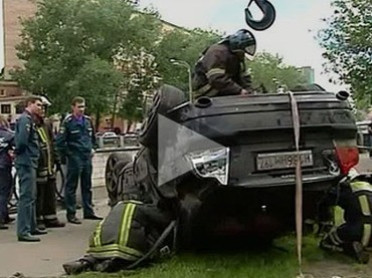 A man who jumped into a Moscow river to save a man and a woman trapped inside their car when it plunged into the water found his own vehicle had been stolen while he was trying to save their lives.
Russia Today reported that the driver of a Volvo lost control of his vehicle as it was travelling alongside the Yauza River in central Moscow. The car smashed through a fence and crashed into the water.
A passing motorist saw the incident, pulled over and jumped into the river to pull the trapped occupants of the sinking car to safety.
The 27-year-old driver drowned inside the vehicle but his wife managed to escape.
The would-be rescuer clambered ashore to find that during the drama, cynical thieves had made off with his car from the side of the road.
"I don't even have apartment keys now, "he told LifeNews website. "I wonder how I can get home."
His car is worth more than $92,000, he said.