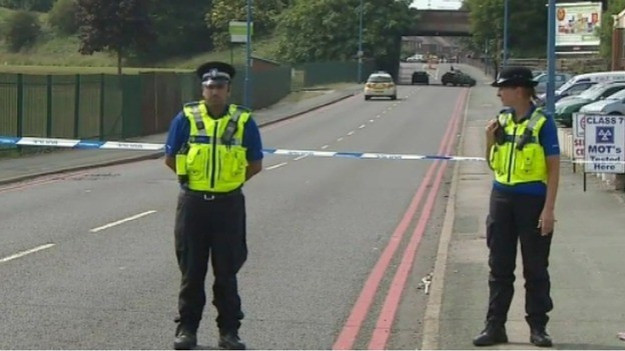 Nails have been found after an explosion near a mosque in the Birmingham suburb of Tipton.
West Midlands Police are treating the blast as a terrorist attack.
Residents fled their homes as the explosion rocked the neighbourhood around the Kanzul-Iman central Jamia mosque in Binfield Street.
Up to 20 police cars rushed to the scene and officers began evacuating residents living near the blast zone, said witnesses.
Police cordoned off the area, closing off six roads while forensic examinations were carried out.
There were no reports of injuries, said West Midlands Police.
A spokesman said: "Police have been called to Binfield Street in Tipton following reports of a loud bang. Officers are currently at the scene.
"A cordon has been set up and the immediate area is being evacuated as a precautionary measure while police investigate."
Mushtaq Hussai was inside the building when the explosion happened. He said it was lucky that people were not hurt.
"We tried to remain calm as we weren't sure what was going on. It happened just after one o'clock which on a Friday is the busiest time of the day for our mosque.
"If it wasn't Ramadan there would be at least 200 people here but thankfully at the time there were only a handful of people and everybody escaped without injury.
Tipton Green councillor Syeda Khatun said: "People are surprised that something like this has happened.
"If what I'm hearing is correct and it was a targeted attack you can't help but feel unsafe, worried for your friends, family and your own life."
The blast happened on the day that the funeral of soldier Lee Rigby was held. Attacks on Muslims and on Islamic buildings have increased sharply in the seven weeks since he was murdered on the streets of Woolwich, south London.
Two men have been charged with his murder.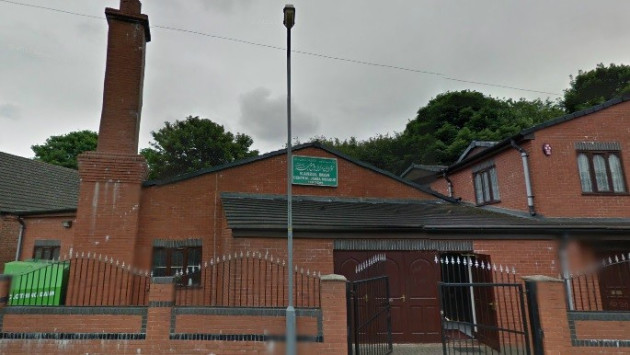 Kanzul Iman central Jamia mosque, in Tipton