Mosque Attacked in Britain 'Every Three Days' Since Lee Rigby's Murder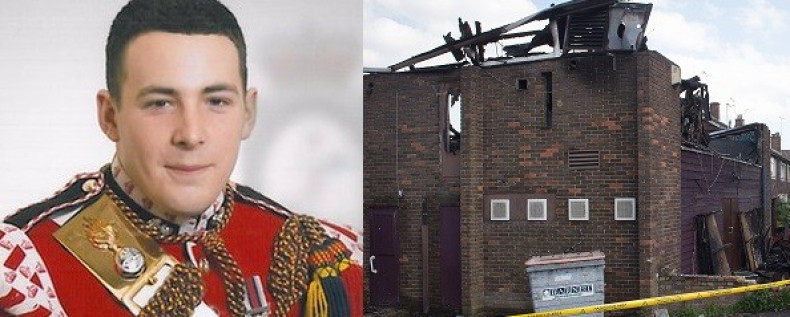 The number of attacks on mosques and Islamic centres in the wake of Drummer Lee Rigby's murder has reached double figures, at a rate of one every three days.
The latest incident involves a mosque in Redditch in which racist slogans and swastikas were spray painted on the walls of the mosque on Jinnah Road.
The murder of the soldier in south east London on 22 May sparked a series of anti-Islamic attacks across Britain.
Since Rigby's death, there has also been more than 200 reports of hate assaults on Muslims and attacks on mosques, according to Faith Matters, an organisation that works to reduce extremism.
The backlash became so severe Rigby's family were forced to publicly condemn the disorder, saying the 25-year-old would not have wanted people to use his name as an excuse carry out attacks.
Following the graffiti incident at Redditch, below is a full timeline of the attacks on mosques and Islamic centres in the wake of Rigby's murder.
Mosque Attacks:
22 May - Braintree and Gillingham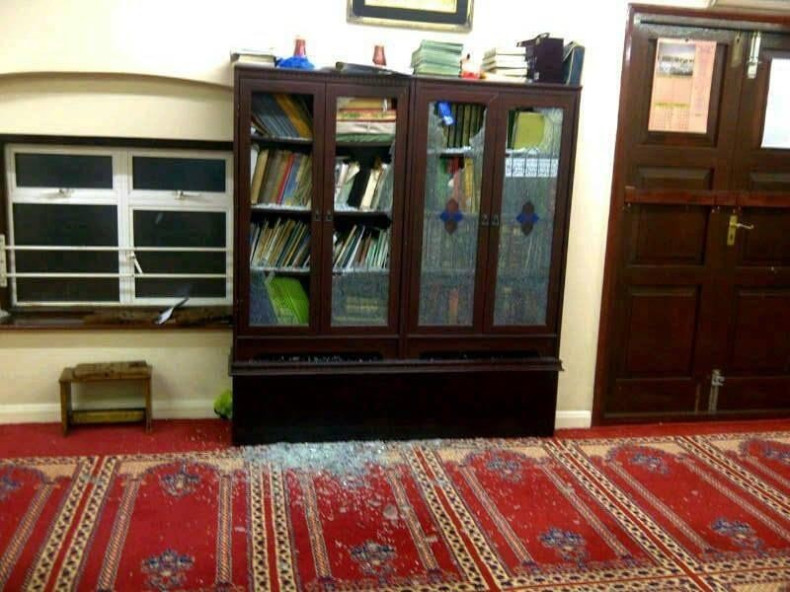 On the night of the murder of Rigby, there were two separate incidents on mosques in Essex and Gillingham.
Geoffrey Ryan, 43, was been charged with two counts of possession of an offensive weapons and affray following the incident on Al Falah mosque in Silk Way, Braintree. He also allegedly used threatening behaviour towards someone inside the mosque. He is due to appear at Chelmsford Crown Court in July.
On the same night, a mosque was attacked and vandalised in Gillingham, Kent after a window and a bookcase containing copies of the Koran were smashed. Andrew Grindlay, from Rochester, was arrested accused of religiously aggravated criminal damage and burglary following the incident. He has been released on bail pending further enquires.
23 May - Bolton and Bletchley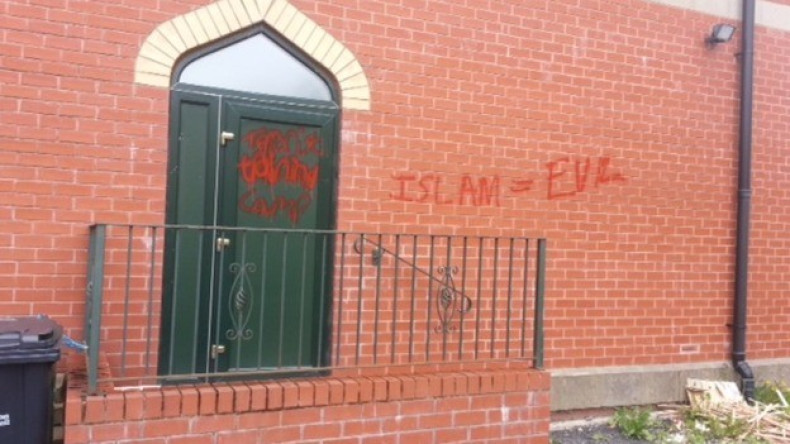 The day after the soldier's murder, anti-Islamic graffiti, including the words "Islam = Evil" and "Terrorist inside" were seen scrawled on the walls of a mosque and a car in Bolton, Greater Manchester. No one has been arrested in connection with the incident.
A burning bottle was also hurled at the Zainabia Islamic Centre, commonly known as the Granby Mosque, in the Buckinghamshire town of Bletchley.
There was a reported 30 people inside the mosque at the time, but there was no significant damage caused.
25 May - Rhyl
An ex-soldier was sentenced to 18 months in jail and banned from every mosque in Wales and England after admitting to attempt to burn down the local mosque in Rhyl.
John parkin, 27, admitted to attempting to set the mosque on fire by stuffing a tissue into a bottle of beer and setting it alight after drinking 15 pints of beer.
26 May - Grimsby
In one of the most serious anti-Islamic attacks, the Grimsby Islamic Cultural Centre was attacked with three petrol bombs.
Stuart Harness, 33, from the town, and Gavin Humphries, 37, were arrested and appeared in court charged with arson with intent to endanger life following the attack. The cases were adjourned for a plea and casement hearing on 30 August.
Daniel Cressey, 24, was later charged with the same offences. He is due to appear in court at a later date.
5 June - Musewell Hill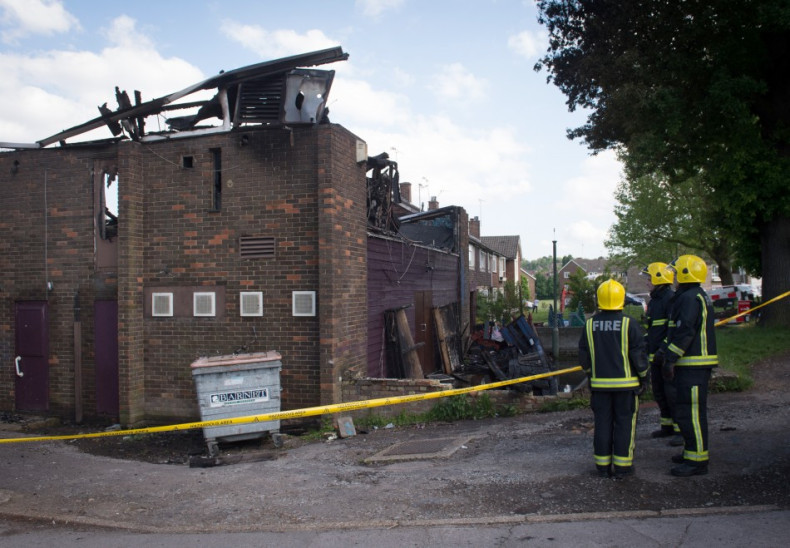 Counter Terrorism Police were brought in to investigate the fire which destroyed a Somalian community centre in north London.
Graffiti reading EDL - the common acronym for the English Defence League - was seen on the walls of the Somali Bravanese Welfare Association in Muswell Hill by firefighters tackling the blaze.
No one has yet been arrested in connection with the incident.
8 June - Bromley
Four teenagers, aged 17 and two 18, were arrested on suspicion of arson following the fire at the Darul Uloom School in Foxbury Avenue, Chislehurst on 8 June.
More than 120 pupils and staff members were evacuated from the school, but firefighters were able to extinguish the fire quickly. There was so significant damage to the building and no one was seriously hurt following the fire.
18 June - Gloucester
The door of the Masjid-E-Noor mosque in Gloucester was damaged after it was set alight in a suspected arson attack.
Police say CCTV footage shows a man pouring petrol around the door of the mosque, then setting a rag on fire and using it to ignite the fuel before being driven away by a second man in a car.
Clive Ceronne, 37 and of Redwood Close in Gloucester and Ashley Juggins, 20, were arrested and charged with conspiracy to commit arson.
They remanded in custody until their next hearing on 19 July at Gloucester Crown Court.
21 June - Walsall
Police confirmed a suspicious package found outside a mosque in Walsall was a home-made explosive device.
The bomb was discovered on 21 June, but police were only called when it was brought into the Aisha Mosque and Islamic Centre in Walsall.
The incident is being treated as a hate crime. Around 150 people were evacuated from their homes following the discovery.
26 June - Redditch
Swastikas seen painted on the walls and windows of mosque on Jinnah Road in Redditch