2014 is here, promising a stream of exciting games for the new next-gen consoles (PS4 and Xbox One). While some titles mark the beginning of new worlds, others come from established franchises.
Here are some of the most exciting next-gen games to look forward to in 2014.
The Division (Xbox One/PS4)

What they say:
"A devastating pandemic sweeps through New York City, and one by one, basic services fail. In only days, without food or water, society collapses into chaos. The Division, a classified unit of self-supported tactical agents, is activated. Leading seemingly ordinary lives among us, The Division agents are trained to operate independently of command, as all else fails. Fighting to prevent the fall of society, the agents will find themselves caught up in an epic conspiracy, forced to combat not only the effects of a manmade virus, but also the rising threat of those behind it. When everything collapses, your mission begins."
What we say:
A game that stole 2013's E3 with a stunning real time demo, expect breathtaking visuals, amazing detail, lighting and physics, and a massive arsenal of weapons to choose from. The game will have a very strong social element, giving an amazing multiplayer experience. Easily one of the most exciting shooter games of 2014.
Watch Dogs (Xbox One/PS4, plus Xbox 360/PS3)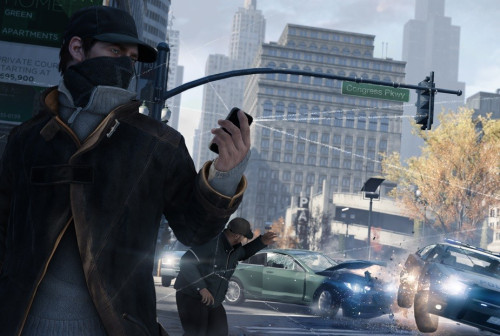 What they say:
"Set in Chicago, where a central network of computers connects everyone and everything, Watch Dogs explores the impact of technology within our society. Using the city as your weapon, you will embark on a personal mission to inflict your own brand of justice.
"Chicago's overarching network is known as the Central Operating System (ctOS), and it controls almost all of the city's technology and information - including key data on all of the city's residents.
"You play as Aiden Pearce, a brilliant hacker and former thug, whose criminal past led to a violent family tragedy. While seeking justice for those events, you'll monitor and hack those around you by manipulating the ctOS from the palm of your hand. You'll access omnipresent security cameras, download personal information to locate a target, control traffic lights and public transportation to stop the enemy... and more."
What we say:
Expect an engaging story, powerful characters and revolutionary gameplay. Players will be thrilled with new features such as hacking into each other's games, hacking elements of an entire city with just a smartphone, a beautiful, dense and fictional recreation of Chicago. The title is expected to be an instant hit with fans of GTA 5 and Saint's Row. The game will present a gorgeous 1080p environment, a bag full of new ideas and much more to keep gamers intrigued for the rest of 2014.
Infamous: Second Son (PS4)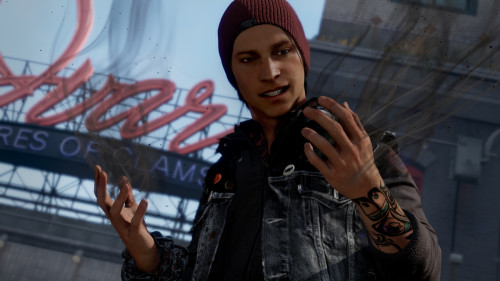 What they say:
"inFAMOUS Second Son, a PlayStation 4 exclusive, brings you an action adventure game where surrounded by a society that fears them, superhumans are ruthlessly hunted down and caged by the Department of Unified Protection. Step into a locked-down Seattle as Delsin Rowe, who has recently discovered his superhuman power and is now capable of fighting back against the oppressive DUP. Enjoy your power as you choose how you will push your awesome abilities to the limit and witness the consequences of your actions as they affect the city and people around you."
What we say:
Featuring an all new character, Delsin, along with a brand new story line, inFamous Second Son is poised to excite players of the franchise. The game lets you choose if you want to be good or evil, which means that your player is moulded by the many choices that you make. Moving to visuals, expect a gorgeous looking game and not just a small leap in fidelity. This combined with the engaging Infamous elements should prove to be a treat for fans of the franchise.
The Elder Scrolls Online (Xbox One/PS4, plus PC/Mac)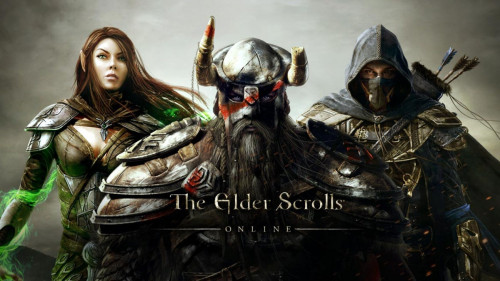 Releases in 2014
A game that reportedly cost over $200 million to make, Elder Scrolls Online promises to deliver role-playing on a scale never before seen on a console. Players will get to explore the homelands of every race and travel through a plethora of varying landscapes. From the looks of it, Elder Scrolls looks to be like the perfect game to lift the genre onto next-gen consoles. Sign up for the Beta at the official site.
Destiny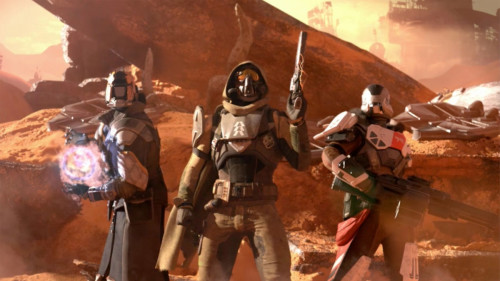 Out 9 September
What they say:
"Destiny is an action game from the creators of Halo, set in a mysterious future. Create a unique and powerful character, customise the way you look and fight, and explore what remains of our solar system.
"Destiny features a compelling storyline, competitive multiplayer, cooperative gameplay choices, wide open public combat destinations, and third-person community spaces where you can repair and rearm before going out on your next adventure."
What we say:
Developed by Bungie Studios, of Halo fame, this space-shooter is poised to bring new life to the genre by embracing the potential of seamlessly networked play. It has a strong emphasis on co-op play, a well-imagined new world and some exciting gameplay mechanics.