Mosul refugees prepare to face a new threat as winter weather approaches
The UNHCR winter assistance programme was launched this week, but remains severely underfunded.
Almost 3,000 refugees have arrived in the camps set up near Mosul in the past 24 hours, as the Iraqi army set foot in the outskirts of Mosul for the first time in two years, the UN refugee agency (UNHCR) said on 2 November.
The recent arrivals add to the more than 20,000 civilians displaced since offensive to retake Mosul from the Islamic State (Isis) was launched on 17 October. "We believe this is the tip of the iceberg, more will come out" said UNHCR Representative in Iraq Bruno Geddo, speaking to IBTimes UK over the phone.
Those who arrive, Geddo explained, report mix emotions. They are still reeling from the pain of life under Isis, but they also feel a sense of relief and hope of having made it to safety, expressing gratitude to the UN and NGOs who provide assistance when they arrive.
Humanitarian agencies have worked for months to ensure that the people fleeing the embattled city would find the support they needed. UNHCR has currently five camps equipped with 27,000 tents that can host up to 162,000, and it is trying to increase the capacity to 300,000 people by mid-December. Only yesterday (1 November) they received authorisation to start work a on a new camp in Tel Aswad, near Hasasham in the Erbil governorate east of Mosul, which will add space for about 15,000 people.
They continue to work to open new camps "We continue to look for land," said Geddo, which is easier said than done. "It may be too close to the front line, it may be contaminated, it may be in an area where we may cause ethnic and religious tensions. We have to keep in mind these imbalances when we select a land," he explained.
Adding urgency to the already frantic timeline is the approach of the winter season. UNHCR has launched a winter assistance programme across Iraq and Syria. The programme involves distributing essential winter items, such as blankets, heating stove, kerosene cans, and insulation kits to make tents warmer inside, as well as cash assistance, to a total 1.2 million displaced Iraqis and to communities across Iraq that are hosting them.
UNHCR operates under a tight budget, as it faces a $60m funding gap from its target of $120m for the winter assistance programme alone, from a total $100m still missing for its overall Mosul emergency response fund, which has received $95m so far.
With the approach of the colder months, in which temperatures drop close to zero degrees at night, and the rainy weather, Geddo said there is a compelling need to close the funding gap. "I don't expect 100% funding, but 48% [completion] is too low. We are very worried by the weather conditions," he said.
While some refugees have returned to the villages that Iraqi army, supported by the Kurdish Peshmerga forces, Shia militias and the US-led international coalition, have liberated in the past three weeks, the UNHCR is preparing the camps to support the displaced people, in the best case scenario, for six month to a year.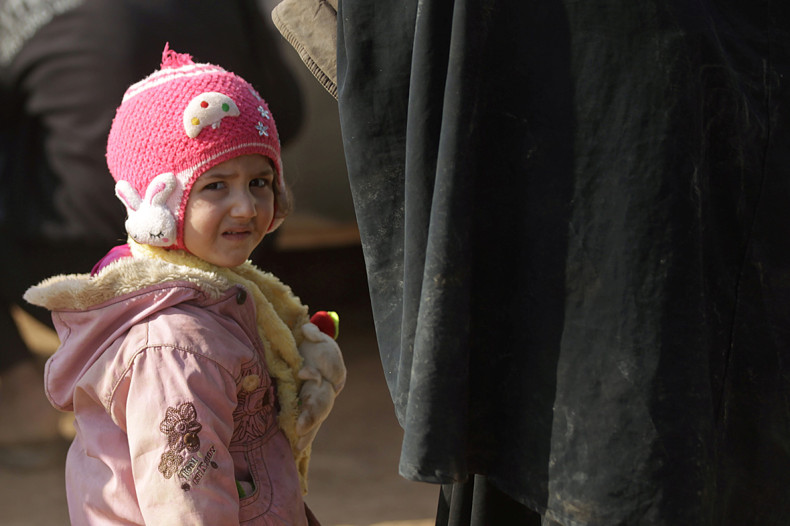 "We are all in a state of trepidation," Geddo said, describing Iraqi civilians in the Mosul area as being "caught between a rock and a hard place", in which they can either stay in their homes and are confronted by heavy shelling and fighting, or take the risk and leave, facing Isis' booby traps and snipers.
Protecting civilians to the standards required by international humanitarian law is of paramount important to the UN staff. "If we treat them well and they see that they are respected this may help those kinds of positive feelings about the future in Iraq," Geddo said.
Asked about the possibility of Isis-linked infiltrators in the refugee camps, he said this cannot be ruled out, although there are security checks in place to prevent this from happening. He added that this may be more of a concern for the camps in Syria, where Isis families are rumoured to be fleeing to when leaving Mosul.
Besides the provision of items to survive the winter, those who witnessed the war and Isis' atrocities will also need specialised counselling. "This is going to require a lot of focus, a lot of attention and specialised treatment," Geddo said, keenly aware that dealing with long term trauma is going to be yet another problem to tackle as the people of Mosul look to rebuild their lives.