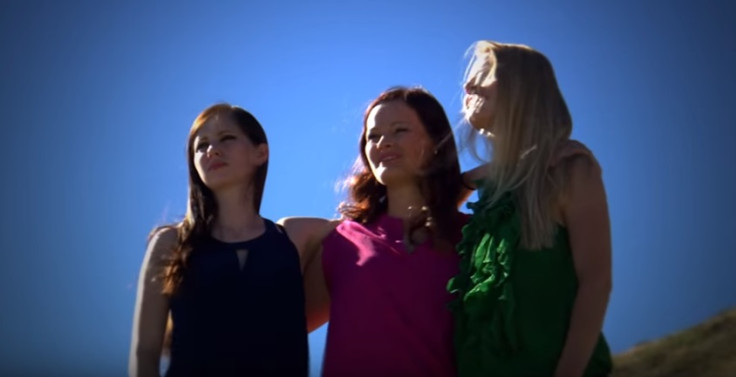 In yet another thrilling and emotional episode from A&E's Escaping Polygamy, Andrea, Jessica and Shanell helped save a woman from a polygamist group called The Order. The victim was allegedly forced to marry her elder sister's husband.
In episode 7 of season 2, a woman called Lorie spoke of the painful ordeal of sharing her husband along with her own sister. "My mom walked out of our life when I was 9, and [my sister] took the role of a mother, and she really felt strongly that I needed to be a part of her family. She would tell me that she felt like if I didn't do this, then I would lose my eternal salvation," Lorie said in the episode that aired on Sunday (21 August).
She further provided details of her experience and revealed that she got married when she was just 17 years old. Both the sisters have 15 children in total from their husband, who is reportedly an influential member of The Order. According to Lorie, she has 10 children from her husband and living the polygamist life felt like a "bad dream" to her.
"Thinking about my husband with another woman, I have to blank that out because it's too hard. And having it be that it was my sister was even harder. You just sometimes think, you wish you could wake up from that bad dream because you wish he could just be yours," she said.
Sisters Andrea, Jessica and Shanell, who escaped polygamist lives to start life afresh, were on a difficult mission to save Lorie, whose daughter Amanda wanted to give a new lease of life to her mother. But the path was not easy, especially when Lorie's home was surrounded by members of The Order, who were tasked to keep a watch on her all through the day and night.
In a previous episode, Amanda, who escaped from the multi-wives society of the Salt Lake city-based Fundamentalist Church of Jesus Christ of Latter-Day Saints, tried to help her brother Eskel. She previously helped her sisters, Rachel and Kami to elope from her father's house. All the siblings left their house because they refused to live polygamist lives and Sunday night's episode was about helping their mother do the same.
Escaping Polygamy airs on Sundays at 10pm ET on A&E.