Scotland: Walkers Haul Mother and Baby from Icy Waters [VIDEO]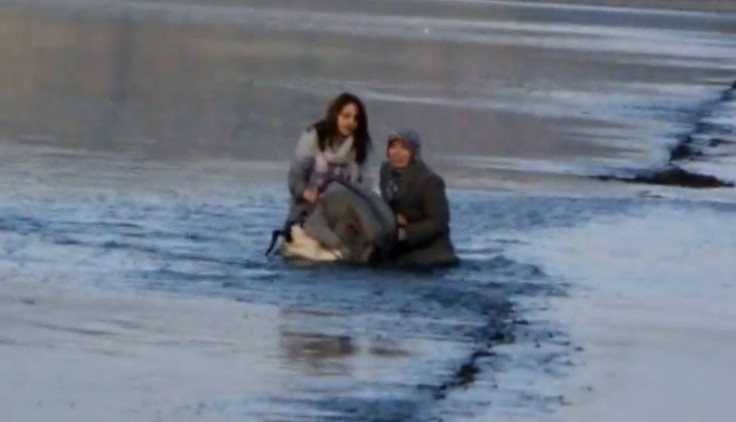 A terrifying moment when a mother and her baby slipped into freezing waters in Scotland has been dramatically caught on video.
The footage, filmed by a passerby, shows the mother slipping and dragging her pram with her into the Firth of Forth as they crossed a narrow causeway between Cramond Island and the mainland.
They were both submerged briefly in the icy waters before shocked onlookers ran to their rescue.
Both mother and baby, who have not been identified, were unharmed. The video was posted on YouTube.
During high tide, the walkway to Cramond Island is submerged. Coastguards recommend only attempting to cross it two hours either side of low water.
Rescue workers said that it was not the first time an incident like this has occurred on the causeway.
"There have been many, many incidents in the past at Cramond. People get into trouble on the island or on the causeway about 20 times a year," Tom Robertson, operations manager for the lifeboat at South Queensferry, told the Daily Mail.
"One of the main problems we have is something like 80 percent of the people who have been involved in these kinds of incidents are not of British extraction, so maybe they can't read the warning notices."
© Copyright IBTimes 2023. All rights reserved.