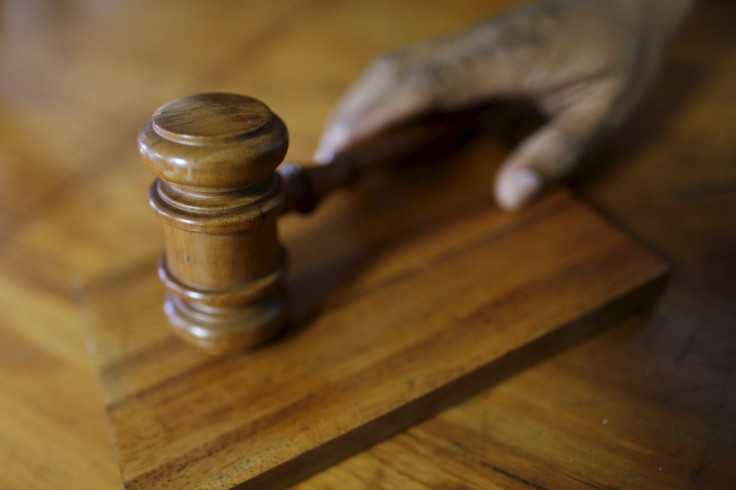 A mother has been found guilty of plotting to let a man rape her seven-year-old daughter.
The court heard how the woman, who cannot be named for legal reasons, sent explicit images of her daughter to Stuart Bailey, 54, of Rhydfelin, Pontypridd. She also promised Bailey that she was "not backing out" of his plot to rape her child.
Bailey sent texts to the mother asking her to "tart up" her daughter and if he could "rip her clothes off". He also wrote, "let me do as I please" and asked if she had a "short skirt" to wear.
Cardiff Crown Court were told that Bailey suggested the mother buy Melatonin sleeping tablets in order to drug her daughter, a local newspaper reported.
She admitted purchasing the tablets online but said it was "to help her daughter to sleep in the nights". She said she was only "curious" but wouldn't have given them to her.
One text from Bailey read: "You're not going to back out when it comes to doing it?", to which the mother replied "I'm not backing out".
Prosecutor Jim Davis read out the script from a police interview with the mother which took place in June of 2016.
She said in the interview: "I was afraid of him [Bailey] and the way he kept bullying me. He was keeping on about my daughter constantly and I tried to get off the subject. He kept forcing it and forcing it. I was stalling it because it wasn't going to happen, and I made excuses all the time. He thought I was into it, but I wasn't."
When the mother was asked about the photos she sent to Bailey, she said that she sent them "at the beginning" of their relationship, when he was being "all nicey nicey".
She claimed to have asked him to delete the photos via a telephone call when she realised her wrongdoing.
Detective Superintendent Kath Pritchard said: "Today's verdict should act as a strong message to online offenders and potential offenders that protecting the vulnerable is our priority of priorities and we will work tirelessly to bring offenders to justice."
"Our focus is firmly on victims' needs and improving outcomes for victims whilst also increasing the number of offenders brought to justice. We are warning people who are viewing sexually explicit images of children that the next knock at their door could be from the police," according to the South Wales Evening Post.