Gordon Anglesea: Paedophile police chief dies just weeks after being convicted of abusing two boys
Cause of death not yet known, with 79-year-old admitted to hospital some days ago.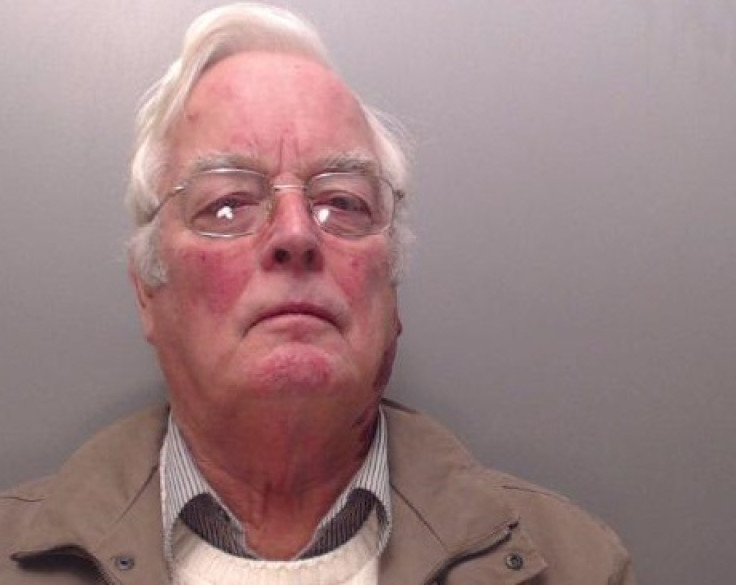 A former North Wales police chief, who was recently jailed for historic sex crimes against two young boys, has died.
Gordon Anglesea, 79, from Old Colwyn, was jailed for 12 years in November 2016 after being convicted of one charge of indecent assault against one boy, and three indecent assaults against another.
The offences took place between 1982 and 1987, when the boys were aged 14 or 15.
Anglesea died in hospital on Thursday morning (15 December), his solicitor Jonathan Wall, of Burton Copeland, said.
Wall added that his client had been admitted to hospital "some days ago", the Daily Post reported. The cause of death is not yet known.
Anglesea, who had denied the allegations throughout his six-week trial, had launched an appeal against his convictions last month.
While Anglesea was convicted of sexual assault against two victims, the disgraced former police chief could have faced further criminal charges, with other witnesses alleging they too were abused by Anglesea – something he also denied.
During sentencing on 4 November, Judge Walters told Anglesea that the consequences of his crimes on his victims had been "profound" and "life-changing".
Anglesea abused his power as a police chief in Wrexham and used "connections with authority" to prey on the two boys, the prosecution told Mold Crown Court.
One boy was abused in the showers of a Home Office attendance centre in Wrexham run by Anglesea, where tearaway teenage boys would be given a military-style regime of gym and drill parade sessions.
The trial heard how Anglesea would "inspect" the parade, making the youngsters do naked sit-ups and squat thrusts, before loitering around the showers.
His second victim, now in his 40s, was initially abused by convicted paedophile John Allen while living at thenotorious Bryn Alyn Children's Home. He told the jury he had been "handed around like a handbag" to other abusers, including Anglesea.
On one occasion, at a house in Mold, he said Anglesea "grabbed him by the hair", indecently assaulted him while calling him "scum", and told him he had the "power to send him away" if he told anyone.
One of his victims told the court he had tried to commit suicide "simply because I couldn't bear to live with the memories of what that man did to me".
© Copyright IBTimes 2023. All rights reserved.