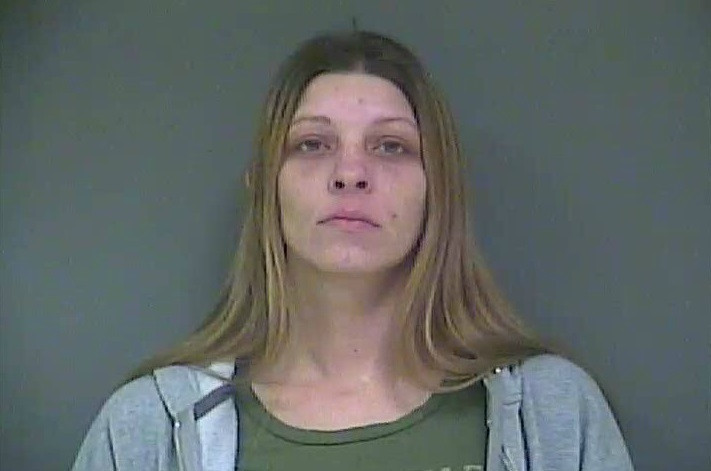 An Indiana mother allegedly beat her two young sons with a belt buckle before biting them and throwing them against the wall for opening their Christmas presents early.
Sascha Collins, from Greenfield, east of Indianapolis, is charged with domestic battery with bodily injury to a person under 14 and, in a separate charge, towards a disabled child, as one of her sons has a mental disability.
The 36-year-old is alleged to have attacked the pair as punishment while under the influence of alcohol and drugs, according to police.
The boys had reportedly found presents, bought for them the day before, hidden in a closet and opened them.
Authorities were called by Collins' teenage daughter who raised the alarm after seeing her brothers covered in bruises and other marks on Sunday (18 December).
She then removed the two boys from the family home and called for help. Collins justified her actions by claiming she had been "blessed with the worst kids ever", according to WISH.
Police say one of the children was hit in the face and bitten, although neither required hospital treatment. Collins also allegedly threatened to beat and kill one of her sons with her boyfriend's help, according to court documents filed against her.
The documents further state that Collins calls her mentally disabled son "retarded" whenever she is mad at him. Collins' teenage daughter had said that her mother was an alcoholic who had snorted half a hydrocodone pill, an opioid pain medication, on the night of the incident, state Fox 59 News.
"When we see these types of these happen it breaks our hearts knowing that this is going on,' acting Greenfield Police Chief Derek Towle told WISH. "We try to see that it was just a kid's excitement and that is what we want for them to have, excitement around Christmas time."
Collins allegedly told police that her children had been "disrespectful and out of control".